10 fun things to do in the chicago cultural mile this summer 2016
if there's one thing chicago is known for, it's summertime, and the moment the weather brightens up, the city comes alive. from weekly street festivals to outdoor cultural events, there's nothing short of something to do all summer long. being located in the heart of the chicago cultural mile next to some of chicago's top summer destinations at tesori means we also don't have to go far to get our summer-long dose of fun. with summer around the corner, add these main attractions to your list, then follow along on our facebook page each week with hashtag #tesorifavs as we take our own local pictorial tour of some of our neighborhood treasures.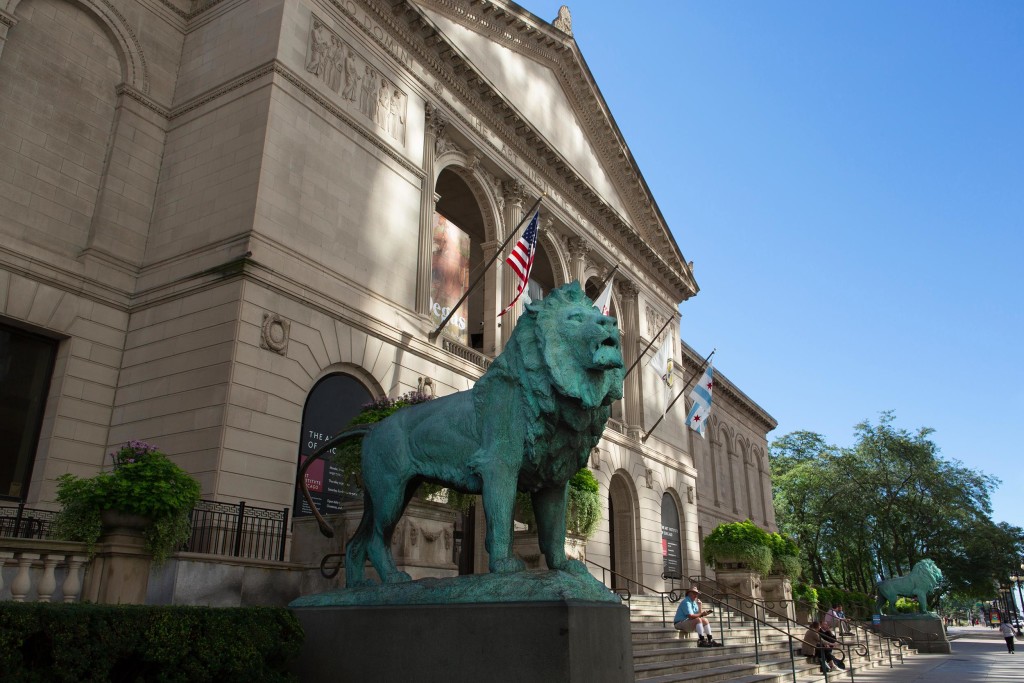 Art Institute of Chicago
brush up on your impressionist and post-impressionist art at the number one museum in the world as voted by tripadvisor. a chicago staple since the world's columbian exposition in 1893, and our neighbor, it's still guarded by the same two bronze lion statues gifted by Mrs. Henry Field for the opening. the newer modern wing that houses the museum's collection of 20th- and 21st-century art makes the institute the second-largest art museum in the united states. its Van Gogh "the bedrooms" exhibit saw record-breaking attendance, and this summer's exhibit, "america after the fall: painting in the 1930s" will run from june 5 to september 18. bonus points: general admission is free to illinois residents every thursday night throughout the year from 5:00 pm to 8:00 pm. show your ticket stub for a 10 percent discount.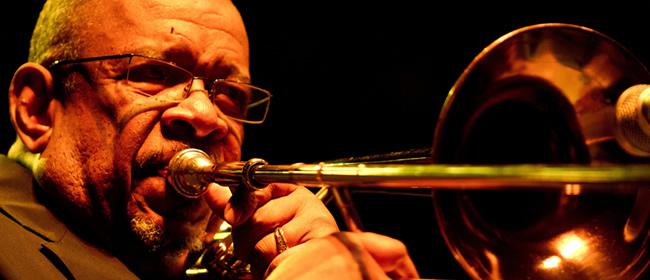 Chicago Blues Festival
the blues were born in the delta, but the "chicago blues sound" known for its signature style of electric guitars and harmonicas launched by legendary bluesman Muddy Waters, Howlin' Wolf and Willie Dixie revolutionized the music and culture of the nation. since 1984, top-tier blues musicians have gathered annually for three days at grant park for what is still the largest free blues festival in the world to play the blues, drawing more than 50,000 fans and proving that chicago is the definitive "blues capital" of the world. past performers include Bonnie Raitt, Ray Charles, B.B. King, and Buddy Guy. see this year's full lineup on the event website.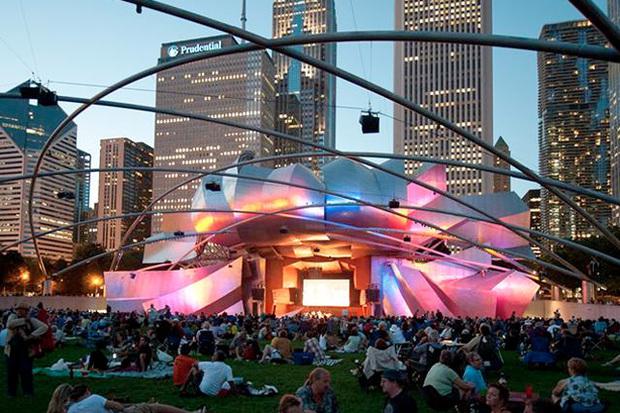 millennium park film series
grab one of our specialty, wood-fired pizzas to-go and head to the jay pritzker pavilion stage at millennium park to catch some of your favorite movies al fresco style with this popular, free park film series taking place every tuesday night until the end of august. this year kicks off on june 21 with locally filmed "Ferris Bueller's Day Off" and also includes West Side Story, Purple Rain and Silence of the Lambs with the last film of the program dedicated to audience vote. see the full schedule here.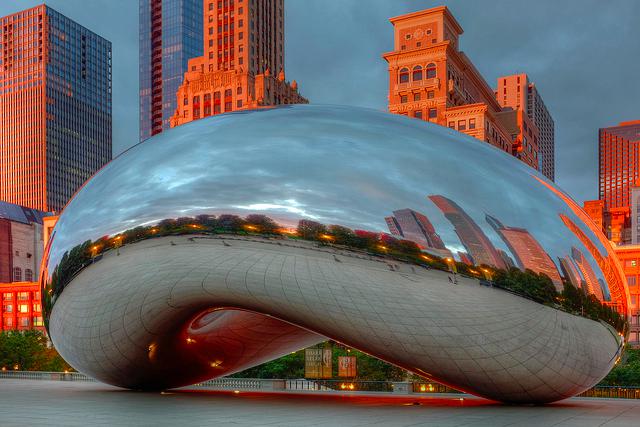 cloud gate and crown fountain
you say splashing around in a 9,423-square-foot pool and taking distorted selfies in a life-size bean sounds like your idea of summer fun? we agree. cloud gate and crown fountain, two of chicago's largest and most heavily visited public art installations, make going to the park a treat for the kid in all of us. at crown fountain, two fifty foot towers set between a splash pool rotate images and about 1,000 faces of chicago locals eventually spew a waterfall below. next door at cloud gate, 168 stainless steel plates welded together with no visible seams distort the skyline and provide unique reflective properties that create a mind-bending experience.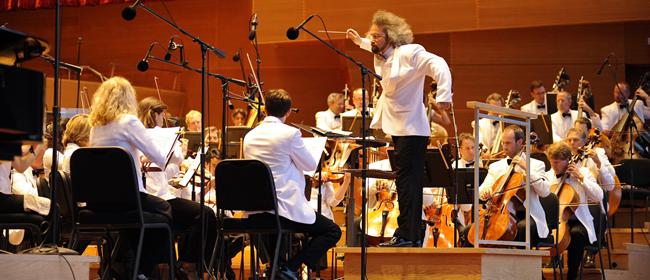 grant park music festival
the minute we hear the strings of classical music coming from jay pritzker pavilion, we know grant park music festival (and summer) is officially here. this free annual festival (see why chicago is so awesome!) presents a ten-week rotating calendar of classical music featuring local and international talent. this year's roster opens june 15 with Carlos Kalmar and the grant park orchestra and continues until august 20. full schedule here.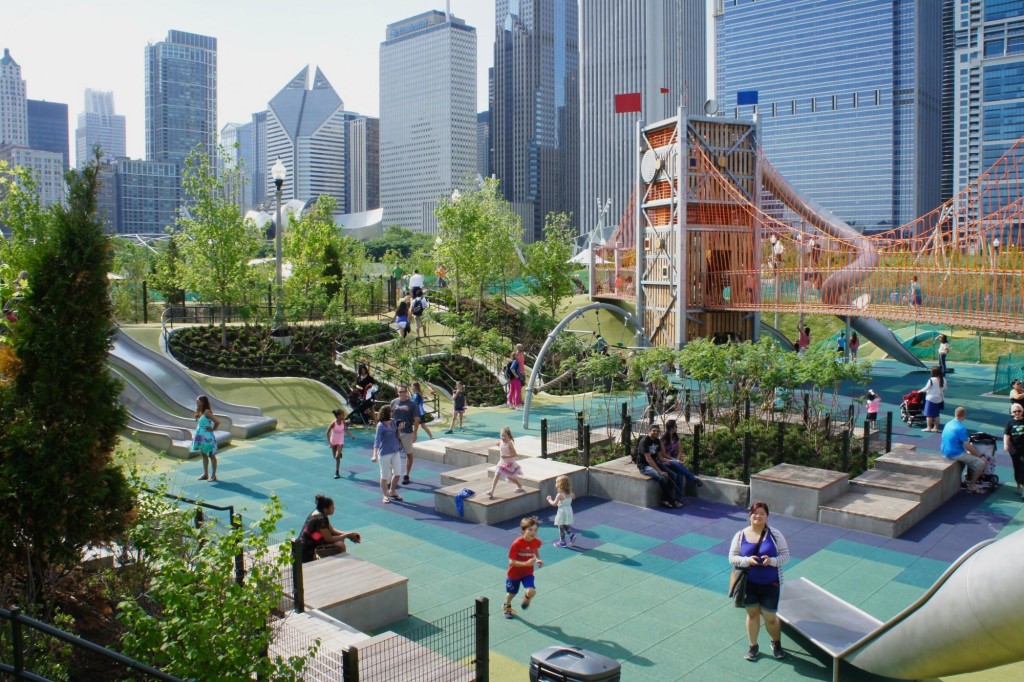 maggie daley park
the public maggie daley park dedicated to the late first lady proves that a playground can never be too big. kids (and adults!) can work their way through the three-acre play garden with sections inspired by Alice in Wonderland and Charlie and the Chocolate Factory or climb two 40-foot climbing walls. other activities includes six tennis courts, four picnic groves, mini golf, day camps and fitness classes and the cancer survivor's garden, a popular place for weddings and outdoor events. this summer will include a variety of programs and events, and in the winter, a one-quarter mile ice rink provides a unique civic skating rink experience for all ages. learn more here.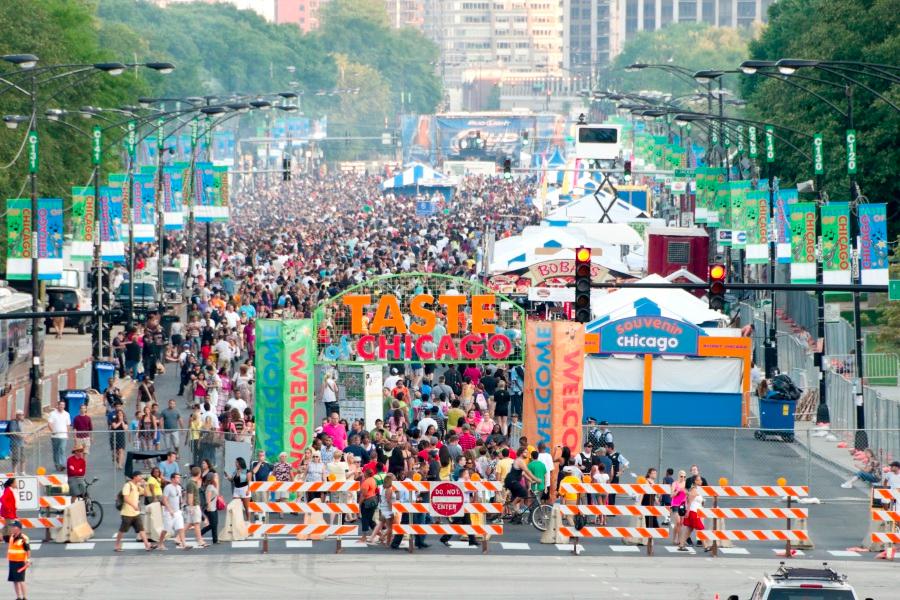 taste of chicago
chicago loves its food and since 1980 has been home to the taste of chicago, the world's largest food festival attracting more than a million people to bites of local favorites, pop-ups, food trucks, and celebrity chefs along with headline musical talent. the 36th year returning july 6-10 proves to be nothing short of spectacular with top chefs and a musical talent lineup of popular hip hop/neo soul band The Roots, cultural icon Billy Idol and the classic rock and r&b group The Isley Brothers. admission is free.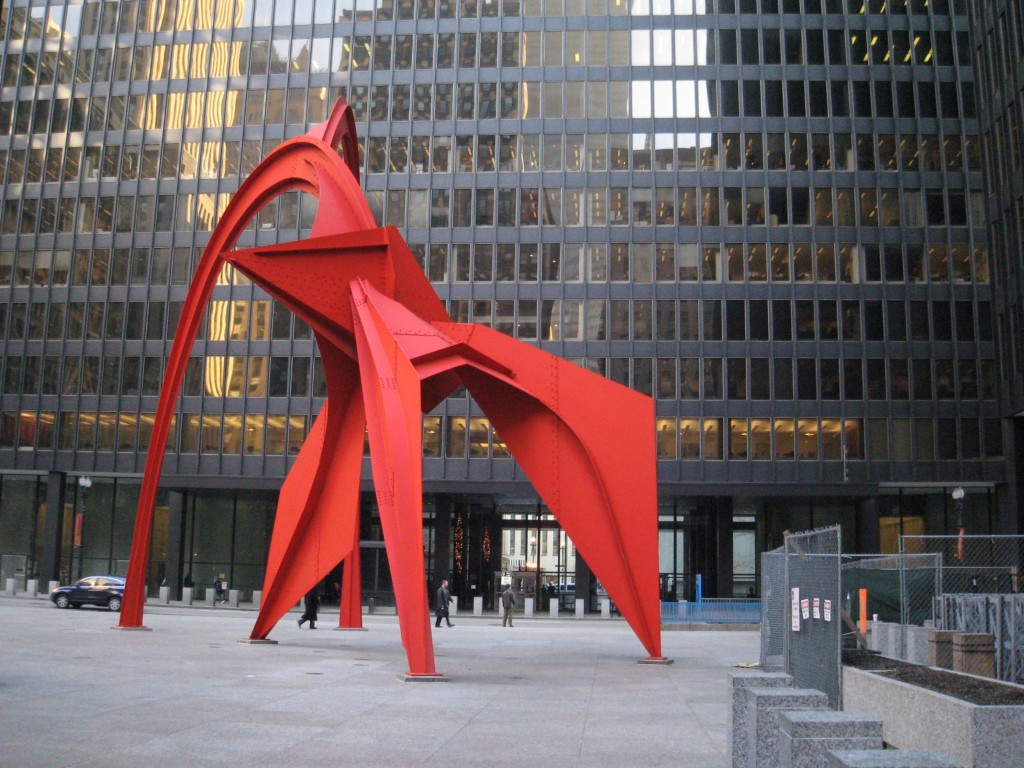 outdoor art
favor your art to be a little more, life-sized? you'll have your fix with the flamingo sculpture located in the federal plaza, the chicago picasso by artist pablo picasso in daley plaza, and the agora, a group of 106 headless and armless iron sculptures at the south end of grant park among many of chicago's public art. plus, take a stroll down wabash avenue for the largest project of commissioned murals.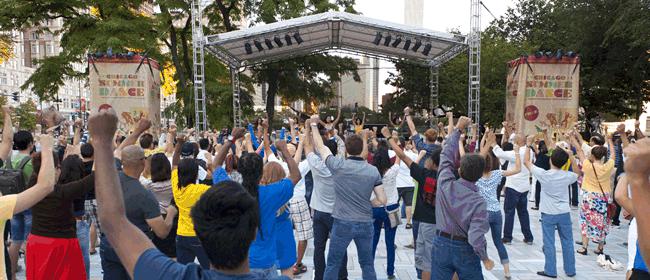 chicago summer dance
if you've always wanted to learn the bachata or a classic waltz you can do it all for free on saturday and sunday at grant park with chicago summer dance. Free lessons from professional dancers start at 6:00 on saturdays and 4:00 on sundays with music and dancing from 44 different live bands following throughout the night. dust off your dancing shoes and follow along for the schedule.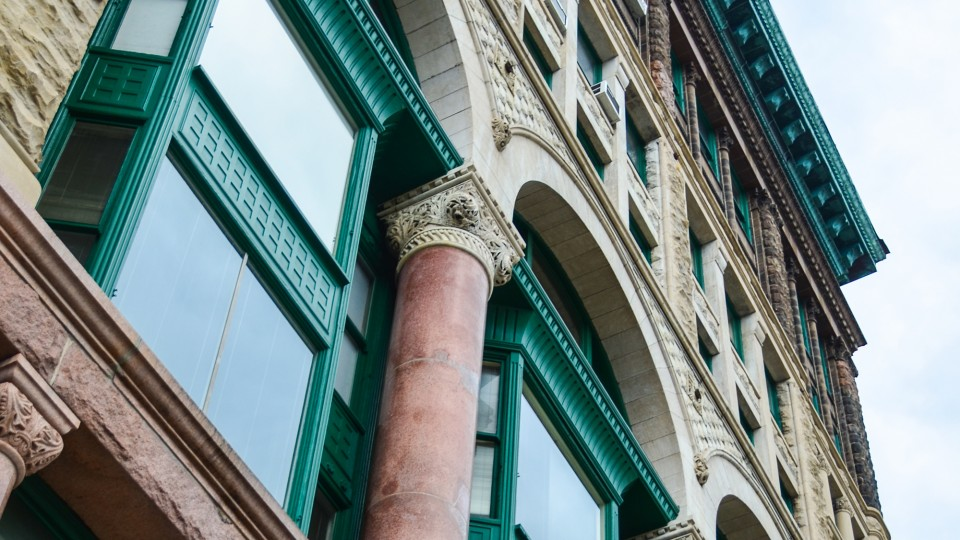 chicago architecture
chicago is home to some of the of the county's most iconic architecture, praised for its uniqueness and ingenuity after the great chicago fire destroyed most of its original buildings. just down the street from tesori, off the cultural mile, you can find access to some of chicago's most historic and beautiful architecture like the auditorium building, chicago cultural center and the fine arts building (pictured.) start your destination at the chicago architecture foundation for a local tour and make it an afternoon strolling down the loop.
fun fact: the fine arts building is the only building in the loop that still uses a hand-driven elevator.
tesori trattoria and bar: your chicago loop destination
when you're done playing local tourist or need to refuel for more, come beat the heat at tesori across from millennium park an the art institute of chicago with light, italian bites and a specialty cocktail or italian wine from our bar. join us anytime.