4 irresistible winter whiskey cocktail recipes
at tesori, there's only one thing that comes close to rivaling our obsession with food: our obsession with drinks. for us, few things are enjoyable as a glass of fine italian wine or a handcrafted cocktail using only fresh, authentic ingredients. with winter in full swing, we've been finding ourselves leaning towards darker spirits, and whiskey is one of our favorites. we've been experimenting with a few fun whiskey cocktail recipes to help us get in the spirit of the season – and we figure you might like to do the same. here are four great whiskey cocktail recipes that are perfect for a cold chicago night.
maple bourbon old-fashioned
to us, the old-fashioned is the king of whiskey cocktails: it's simple, delicious, and shows off the character and flavors of a great whiskey. this recipe puts a touch of sweet maple into the classic recipe, making it the perfect drink for winter.
ingredients
2 teaspoons maple syrup
1 teaspoon water
2 oz. bourbon
A dash of bitters
1 maraschino cherry
Zest of 1 orange peel to garnish
Instructions
Old-Fashioneds are criminally easy. put the maple syrup, water, and bitters in a glass with one large ice cube, then stir until everything is mixed together. pour the whiskey on top, then add the orange peel, the cherry, and drink to your heart's content.
irish mule
here's a great take on the moscow mule – and it's perfect for a winter evening.
ingredients
2 oz irish whiskey
6 oz ginger beer (make sure it's ginger beer, not ginger ale)
1 oz lime juice (about equivalent to juicing half a lime)
mint sprig for garnish
instructions
this is a snap to make. just fill a copper mug with ice, pour in the whiskey and lime juice, and top it off with ginger beer. stir until well-combined, then enjoy!
wassail
this is one you may not have heard of, but as soon as you try, it'll probably become a winter staple. here's what you'll need.
ingredients
4 cups of apple cider
roughly 1/2 inch section of ginger, peeled & grated
2 lemons, sliced into 8ths
3 star anise (it's worth it)
1/4 oz vanilla extract
2 oz bourbon
instructions
this is easy, but takes a little prep. combine everything but the bourbon into a medium saucepan, then simmer it for 30 minutes to an hour. once finished, measure out a shot of bourbon into each cup, then top off with the apple cider from the saucepan. serve and enjoy – preferably by a crackling fire.
hot toddy
no winter cocktail recipe list would be complete without a hot toddy. here's what you'll need to enjoy this classic drink.
Ingredients
1 oz dark bourbon
2 tsp lime juice
1 tbsp honey
1/4 tsp apple cider vinegar (optional, but recommended)
1/4 cup hot water or tea
lemon wheel
instructions
this one is simple as well. Just pour the vinegar, lime juice, and honey into a mug, then stir in the hot water or tea until the honey is fully dissolved. add in your bourbon, garnish with the lemon wheel, and enjoy.
come by chicago's favorite italian restaurant for a cocktail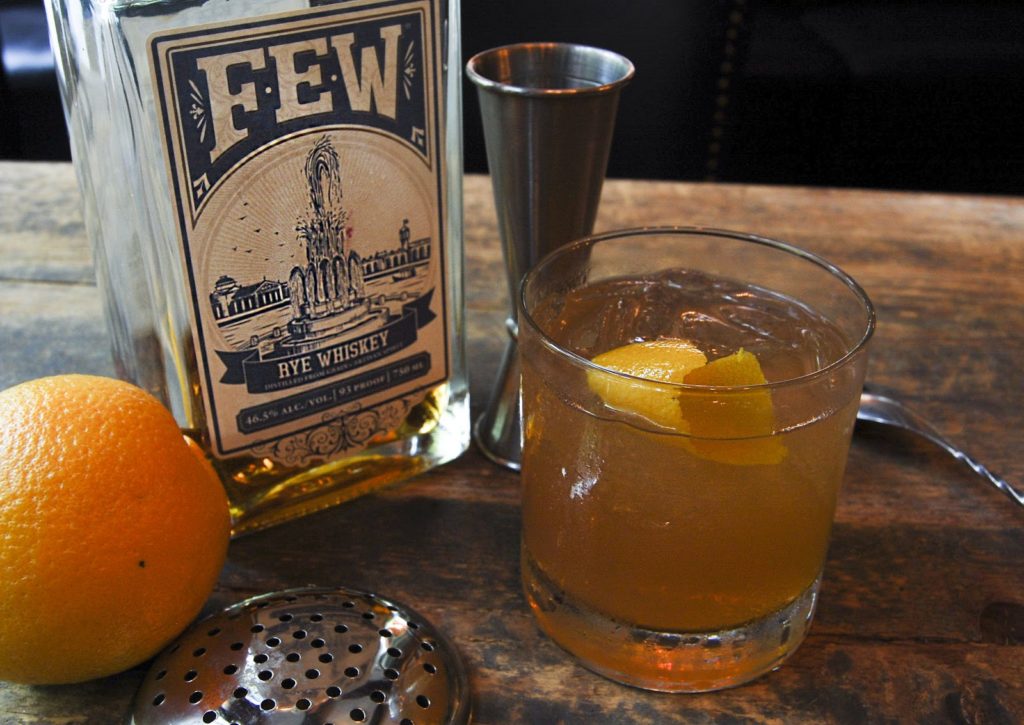 we hope these recipes give you some inspiration to try something new on your next cold night indoors – or, if you'd like to see what a true professional can create, we invite you to come try one of our own handcrafted cocktails. give us a call at 312-786-9911 or use our opentable form to make a reservation for lunch, dinner, or drinks, and we'll shake you up the perfect whiskey cocktail on a cold winter day.