5 must-try pizza toppings for national pizza month
there are plenty of food-related holidays that we love, but october truly takes the cake – or rather, pie. october is national pizza month, an entire month dedicated to savoring pizza, one of the most universally loved dishes of italian cuisine. at tesori, we'll be celebrating all month long, so we encourage you to stop by our restaurant after a long day at the office or with some friends on the weekend to enjoy our pizza.
while classic toppings, such as sausage, pepperoni, and cheese, are always savory and delicious, a true pizza aficionado knows that there are endless ways to enjoy this italian creation. from pizza's humble beginning in central and southern italy, there's no question that americans have come to love it, and experiment with a variety of toppings to find their own individual taste.
to help you gear up for this holiday, here's our list of the five best pizza toppings you'll have to try this october:
caramelized onion and ham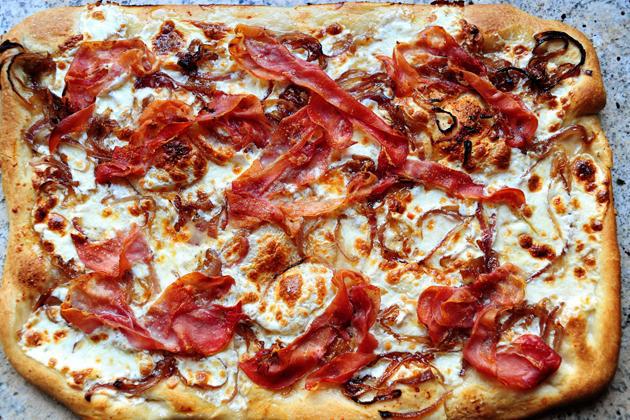 while most people think of pairing ham and pineapple for hawaiian pizza, pairing this deli meet with caramelized onion brings out both the sweetness of both ingredients as well as the savory notes of the ham. prosciutto has been a staple of italian cuisine for centuries, taking many different forms across the different regions of italy – and in a different form, it still makes a great pizza topping.
mortadella & pistachio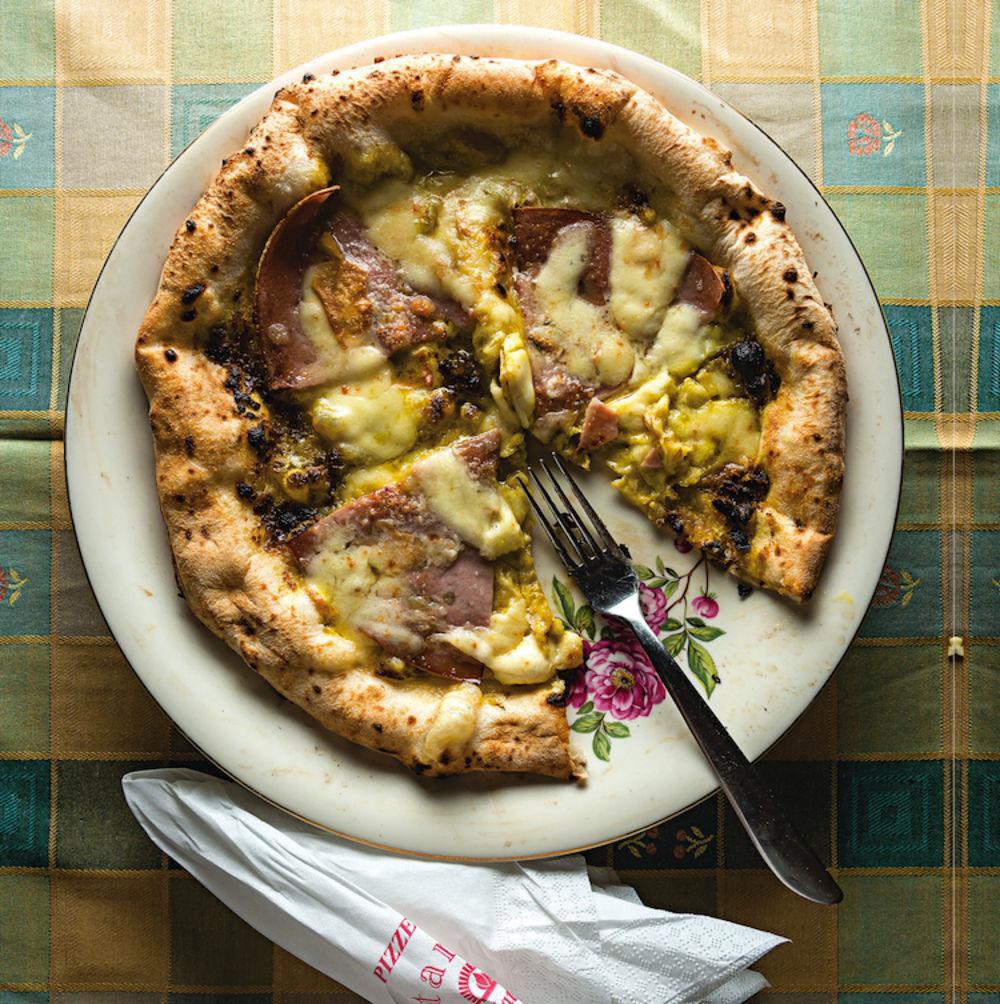 mortadella is a sausage made from finely ground cured ham, and it's truly delectable when paired with the nutty sweetness of pistachio on a pizza. pistachios were first introduced to italy by syrians in the first century, and they've been a favored ingredient for two millennia.
onions, onions, & onions
while most americans only know a few of the larger varieties, onions come in many shapes and sizes. combining a few of them – say, shallots, scallions, pecorino, leeks, and of course red onions – makes for a complex and delicious pizza.
butternut squash & mozzarella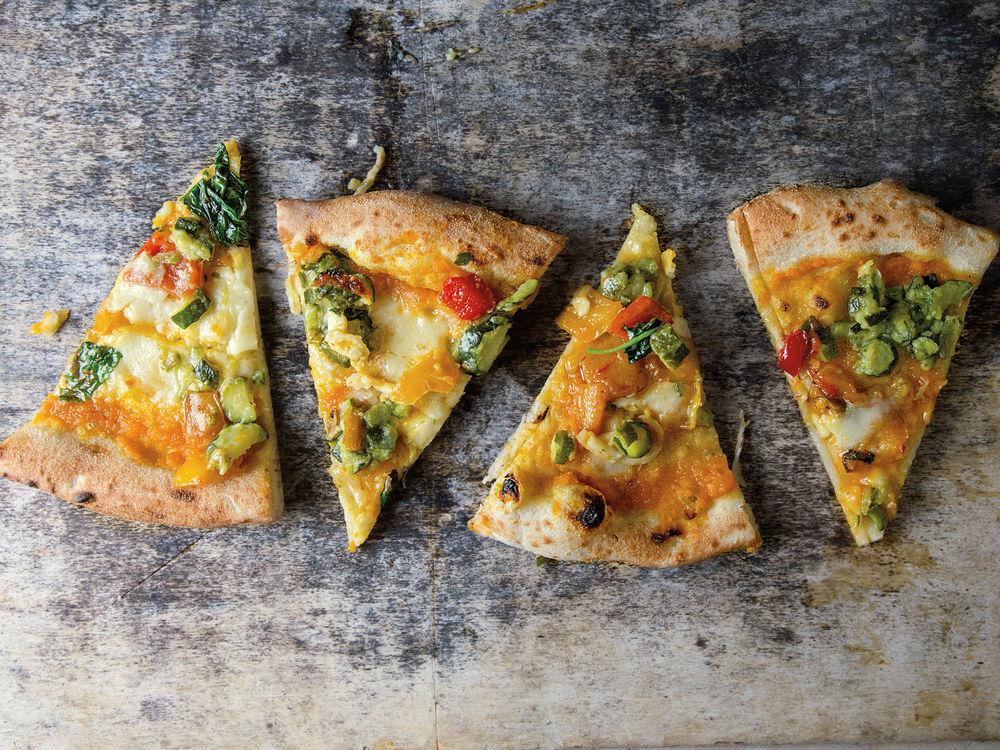 butternut squash is a classic for many fall meals, but it shines just as brightly atop mozzarella cheese, forming the savory pizza del papa. mozzarella is one of the quintessential italian cheeses and has been made for hundreds of years, and pairing it with butternut squash brings out the savory notes of the squash and the sweetness of the cheese.
walnut pesto & zucchini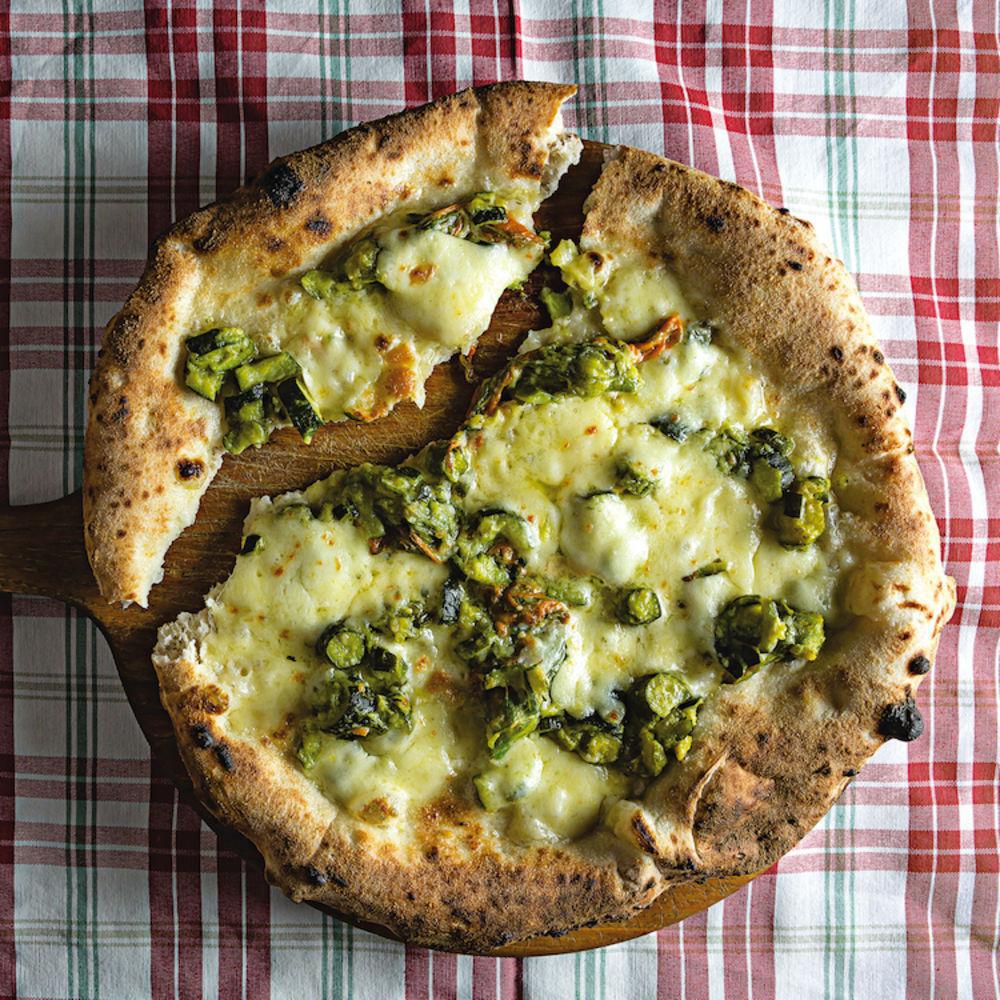 pizza noci e zucchini deviates from the traditional marinara sauce by using pesto, and when made with walnuts and paired with zucchini rounds, it only gets more delicious. we can thank the italian region of genoa for inventing pesto in the 16th century, and the modern name "pesto" originates from the genoan word "pestâ", meaning "to pound or crush."
there's no better time to test toppings than this october at tesori. to help celebrate national pizza month, we'll be serving weekly pizza specials for our guests to enjoy. browse our delicious combinations below, or check out our Facebook event for more information.
Oct 1-7: Roasted Brussels Sprouts
'nduja, olives, calabrian chilis,ricotta salata $14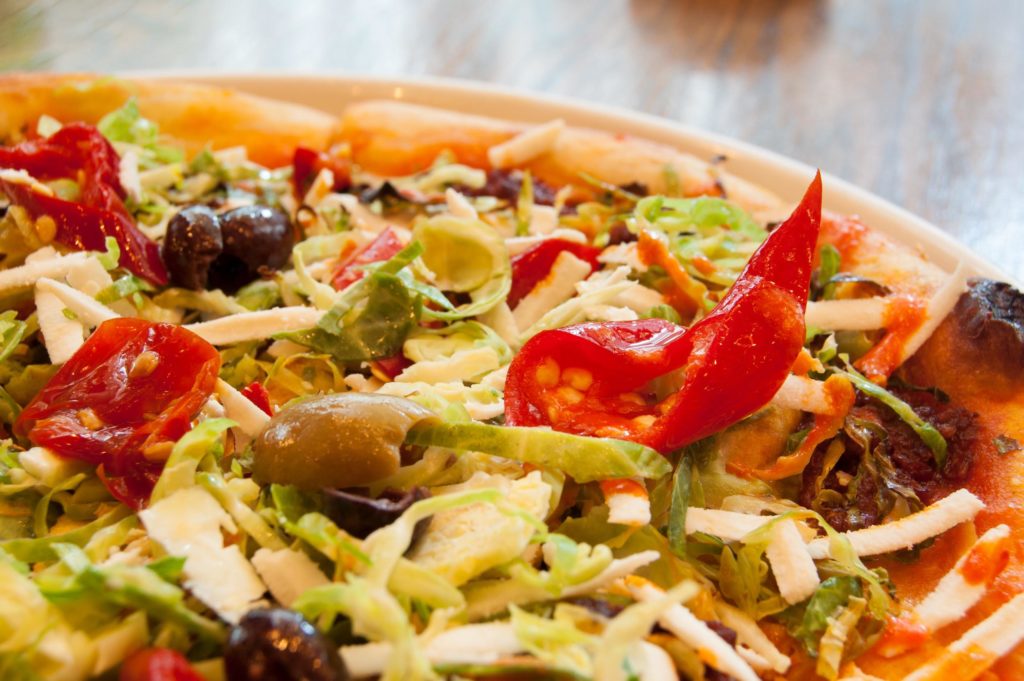 Oct 8-14: Roasted Wild Mushrooms
cipollini onions, sundried tomato, watercress pesto, house smoked ricotta $16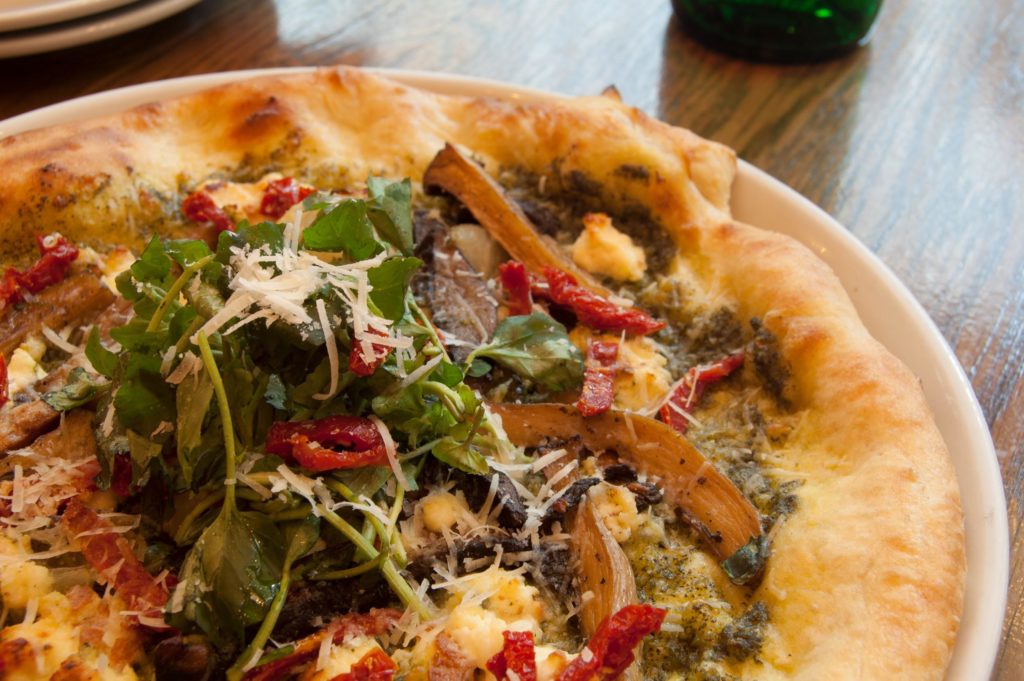 Oct 15-21: House Duck Sausage
caramelized onions, grapes, baby arugula, goat's cheese $16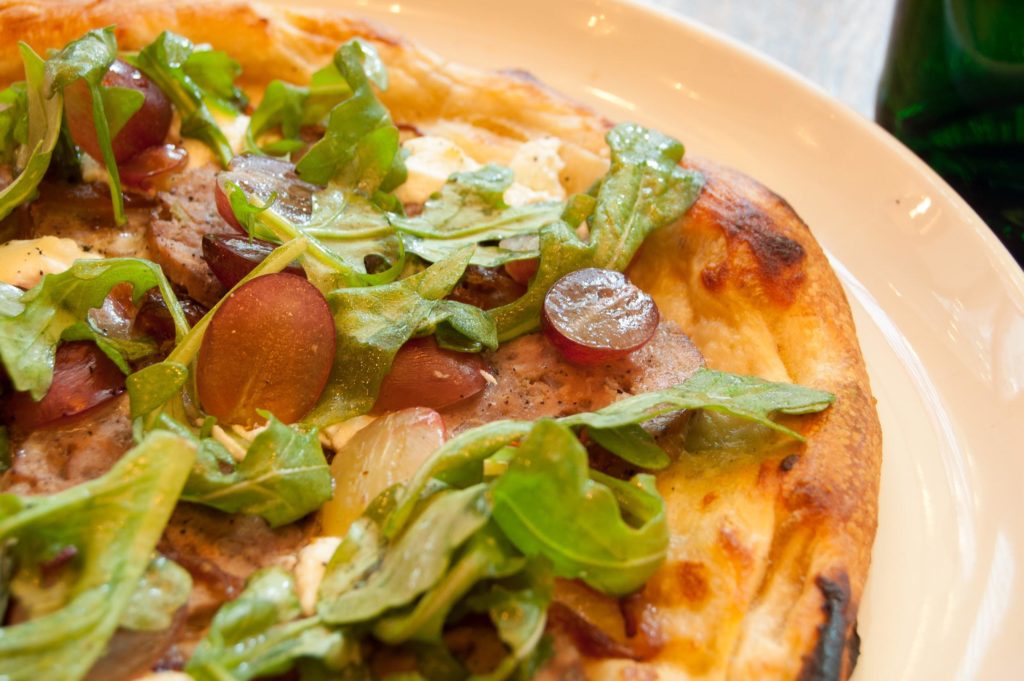 Oct 22-31: Housemade Spicy Lamb Sausage
broccoli rabe, leeks, garlic oil, pecorino crotonese $17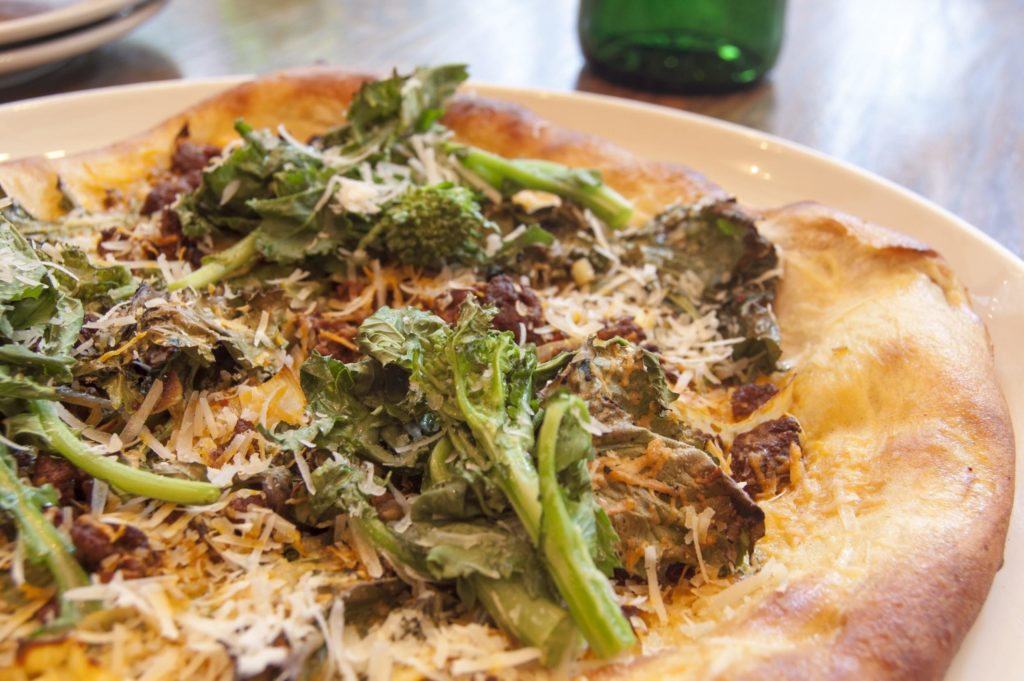 enjoy dinner at our chicago italian restaurant
if reading through these daring pizza toppings is making your mouth water, you're in luck. stop by tesori trattoria for a gourmet experience of some of the best italian food in chicago and we'll treat you to a creative pizza of your own, complete with our handcrafted cocktails. we're conveniently located near millennium park in chicago's downtown loop neighborhood, making us the perfect place to go after a day in town. we look forward to serving you soon.