cuisine of piemont: bold red wines, delicate truffles and beef
if southern italy is known for its red sauces and zesty spice, italy's northern region of piedmont offers a different approach to classic italian food with white truffles, cream sauce, bold red wines and their famous piedmont beef highlighting the menu. home to the empire of eataly and a dedication to the slow food movement, piedmont's influence of neighboring countries france and switzerland, its bountiful terrori and ingredient rich landscape set against the striking backdrop of the Alpine mountains provides an experience that is uniquely northern italy. in this month's #tourofitaly, we explored italy's newest food capital, piedmont, and its long tradition of gastronomy.
antipasti
in piedmont, menus rarely deviate from the traditional antipasti, primi, (first course) and secondi (second course) fare, and in this cuisine you'll find dishes that are both rich and savory. a traditional meal will start out with hot and meat antipasti such as bagna cauda, a hot oil, garlic and anchovy dip or vitello tonnato — veal with tuna sauce prepared by simmering veal in vegetable broth before thinly slicing. an antipasti course can also typically include organ meats and mushrooms. carne cruda (steak tartare) is another popular antipasti with piedmont cuisine preferring lemon juice and olive oil over the traditional egg. and a piedmont table would not be complete without the famous grissini breadsticks — long, narrow, hand-stretched breadsticks with a unique (and ghostly) history.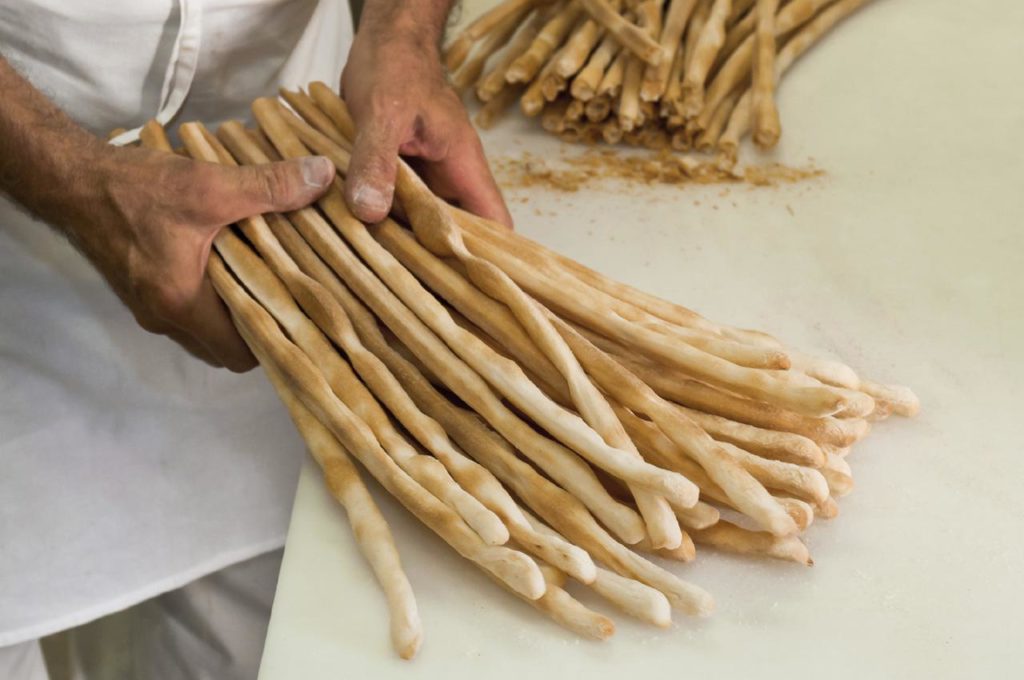 primi
while piedmont focuses more on meat, pasta still plays a prevalent role in the cuisine. in this region, tajarin — a thin pasta similar to tagliatelle made with an egg dough — reigns as the regional favorite usually served with butter and sage sauce, mushrooms or pork or veal sugo (italian for gravy or sauce). another popular and regional dish is agnolotti del plin. literally meaning "to pinch", plin is a very small ravioli that's usually meat-filled and served in a ragù or butter sauce.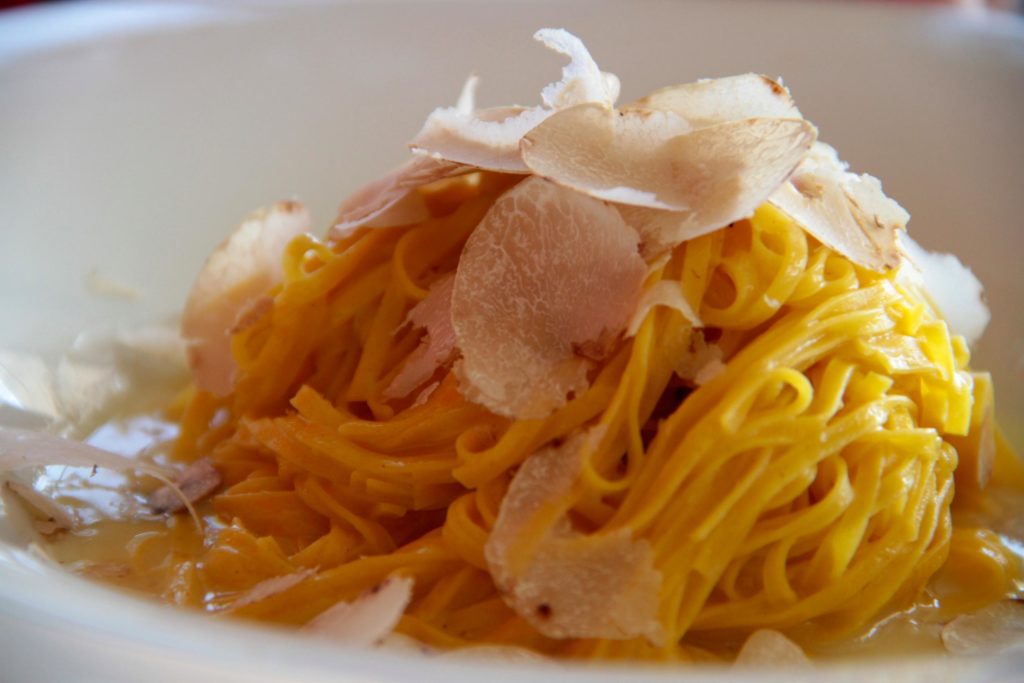 secondi
the second course is when italy's prized piedmontese beef and organ meats take center stage, with heavier dishes like ragu's, stews and marinated veals. piedmontese cattle originated in the region carry a unique genetic makeup that leads to a higher lean-to-fat ratio and less marbling (yet tender) meat. these cattle are so prized that during the 1970s, several bulls were exported to the US and Canada for breeding and are protected under certification to ensure quality and genetic consistency.
you can't talk piedmont without mentioning the white and black truffles from alba and mondovì, harvested during the months of october and november. this coveted ingredient, hailed as the "diamond of the kitchen," is sought after by chefs around the world and have sold has high as $140,000 for 1-kilogram.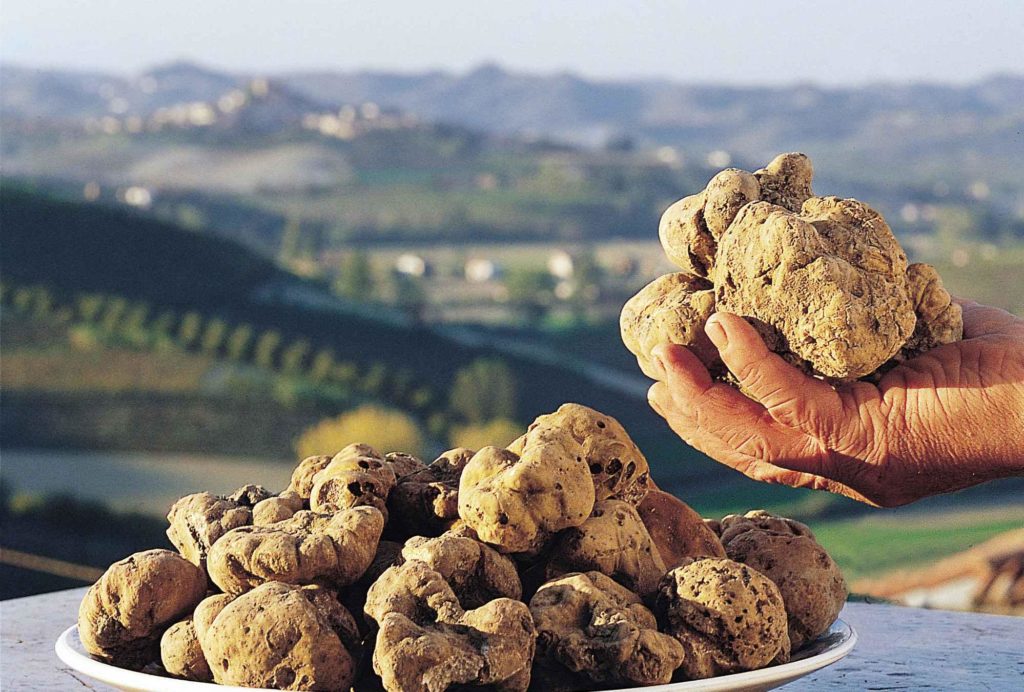 piedmontese wine
with its rich terroir, piedmont contributes red-heavy wines like barolo's and barbaresco's made from the hearty nebbiolo grape to italy's broad portfolio of wines. the region also produces superb and popular whites, like the sweet moscato, and gavi, a smooth and fruity wine made from the cortese grape.
get a taste of piedmont at tesori
whether you're a pasta or meat enthusiast, you'll find the finest italian dishes with the freshest ingredients at our chicago italian restaurant. we're located right off the chicago cultural mile, across the street from the art institute. our stylish yet casual environment is perfect for enjoying a meal after a day at millennium park or sightseeing in our beautiful city. come find out what exquisite italian food and wine tastes like at tesori.
read similar articles: cuisine of veneto: traditional dishes with distinct flavors
sources: