Cuisine of Veneto: Traditional Dishes With Distinct Flavors
filled with breathtaking architecture, winding canals, and delicious cuisine, it's obvious why venice is one of the world's bucket list destinations. in this month's #tourofitaly, we explored simple, old-world venetian dishes, that are heavily influenced by its geographical location.
venetian cuisine
venice is surrounded by one of the richest bodies of water in the mediterranean, the venetian lagoon, which lies between the italian mainland and adriatic sea. therefore, meals often include a variety of fish and shellfish seasoned with ingredients such as olive oil, vinegar, garlic and parsley.
the cuisine of veneto centers around cod, sardines, eels and shellfish. traditionally, this seafood comes from the bountiful lagoon, and is combined with basic spices to create a unique flavor. corn and potatoes from america, tomatoes and peppers from turkey, and rice from arabian regions have also made their mark on venetian cuisine. combining basic fish and meats with rich spices, sauces and herbs allows venetians to put a delicious twist on traditional courses.
antipasti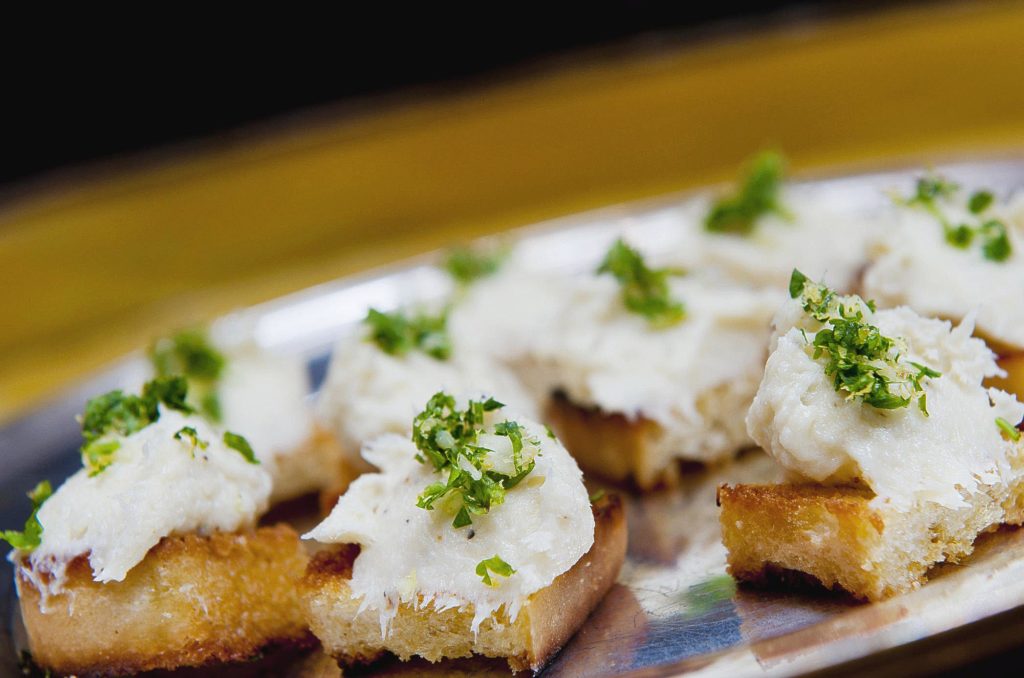 one of the most common delicacies in venice is codfish, which is harvested from the northern seas. baccala mantecata uses codfish that is boiled, skinned, and creamed into a soft mousse.
then, it's blended together with olive oil, garlic and parsley to form a delicious spread that can be served on bread or polenta, a traditional italian cornmeal.
another seafood dish, sarde in saor, combines sardines with a marinade of onions, vinegar, raisins and pine nuts. this produces a sweet and sour taste that remains an incredibly popular appetizer in venice.
first course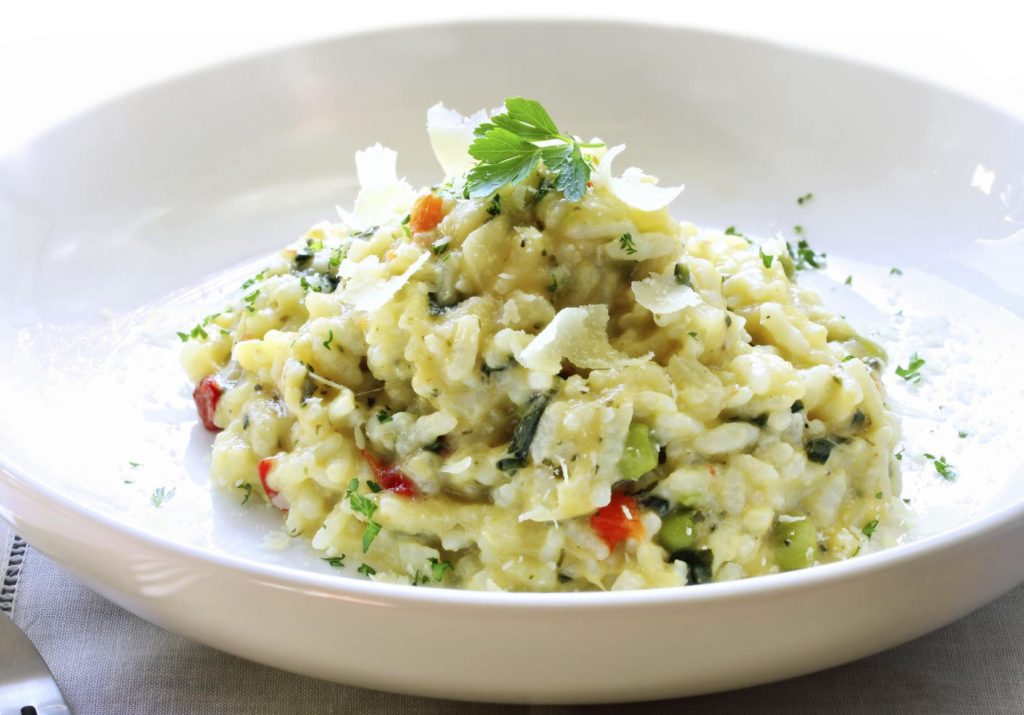 along with polenta and fish, rice is another main staple in italian cuisine. it's often cultivated on the plains of verona and has played a huge role in shaping culinary traditions of venice. the popular risotto combines rice and broth, which can come from meat, fish or vegetables, into a creamy blend, that can be served with complimentary meat dishes.
bigoli is one of the most famous pasta dishes in venice, consisting of long and thick noodles that's typically seasoned with fish or game sauces. traditionally, this meal was served on "giorni di magro" (fasting days), such as ash wednesday, christmas eve, and good friday, dating back to the 17th century. a modern take on this old recipe is bigoli in salsa, which combines the pasta with a salted sardine and onion sauce. the density and roughness of this pasta allows it to hold absorb the sauce, giving it a distinct flavor.
second course
although their cuisine is typically seafood-based, meat dishes still play an important role in the venetian diet. fegata alla veneziana (liver and onions) dates back to ancient rome, when the liver was cooked with figs to mask the intense aroma. in venice, the liver is often prepared with white onions found near the lagoon, vinegar, olive oil, butter and parsley.
to drink
spritz is a wine-based cocktail that is made with a prosecco wine and a hint of bitter liqueur. it's typically served as an aperitif (before a meal) beverage, to stimulate the appetite before the main courses arrive. the traditional northern italian drink is often topped off with a sparkling mineral water, and served over ice.
get a taste of modern italian cuisine at tesori
at tesori, we pride ourselves on crafting authentic italian cuisine with only the freshest ingredients so you can taste italy like never before. this summer, dine at our chicago restaurant and enjoy our modern twist on traditional dishes.
read similar articles: the influences and ingredients of sicilian cuisine