Dinner Menu
antipasti

appetizers

heirloom potatoes sun-dried tomatoes, chives, olive vinaigrette (g/v) 4

herbed farro wild mushrooms, pine nuts, mint, watercress pesto (v) 4

borlotti beans soppressata, red onion, roasted pepper vinaigrette (v) 4

fregola broccoli, raisins, calabrian chile (v) 4

balsamic glazed onions prosciutto, basil (v) 4

eggplant caponata sweet & sour sicilian relish, capers, pine nuts (g/v) 4

antipasti platter selection of all six of the above 12

salumi prosciutto, finocchiona, coppa, house preserves & mustard 15

kale Salad apples, hazelnuts, fennel, goat's cheese (g/v) 8

tesori's chicken liver páté figs, house pickles, crostini (g/v) 9

grilled parmigiano polenta bitter greens, garlic, tomato (g/v) 8

p.e.i mussels 'nduja, white wine, spinich, grilled bread 12

pork belly & chicken meatballs parmigiano brodo, winter greens 10

roasted beets pears, pickled red onion, feta, radish (g/v) 8

bruschetta delicata squash, walnuts, pomegranate, ricotta (v) 7

house-made pork sausage fennel, cannelini beans, tomato 10

charred octopus leeks, potatoes, salsa rosesco, almonds 12

grilled marinated shrimp herbed farro, peppers, salsa verde 11

Piatti

main dishes

pan-roasted salmon herbed lentils, wild mushrooms, prosciutto, watercress (g) 23

charred berkshire pork ribs tuscan kale, shallots, pickled turnips (g) 26

duck breast saltimbocca butternut squash, apples, brussels sprouts, saba (g) 26

semolina crusted whitefish broccolini, capers, tomatoes, balsamic onions, brown butter (g) 19

grilled marinated leg of lamb borlotti beans, fennel, radish, pickled peppers, feta (g) 24

crispy amish chicken thighs cannellini beans, rapini, calabrian chiles, mint (g) 19

ny strip loin baby potatoes & carrots, mustard greens, salsa verde, bone marrow (g) 29

Pasta

house-made

bolognese lasagne mozzarella, marinara 16

tagliatelle roasted wild mushrooms, tomato, thyme, parmigiano (v) 13/17

strichetti tesori's meat sauce, house ricotta 14/18

linguine calamari sugo, squid ink, mint, chile flakes, toasted bread crumbs 14/18

ravioli smoked beef brisket, ricotta, parmigiano 15/19

pappardelle lamb ragú, tomato, percorino calabrese 15/19

risotto butternut squash, pears, sage, brown butter, walnuts (v) 13/17

contorni

side dishes


fried brussels sprouts honey, calabrian chile vinaigrette (g/v) 5

mixed greens radish, apples (g/v) 5

cannellini beans sage, tomato (g/v) 5

fall squash beans speck, almonds, mint (g/v) 6

braised winter greens (g) 7

dolce

desserts

cannoli orange scented bufala ricotta, chocolate chips, pistachios 3

mixed berry compote with pistachio gelato warm mixed berries, pistachio gelato 5

mango panna cotta strawberry sauce, 10yr balsamic 9

tiramisu espresso, mascarpone, chocolate, lady fingers 8

warm chocolate cake vanilla gelato 8

nutella panini raisin bread, banana milk 7

affogato espresso, vanilla bean gelato, sweet & salty hazelnuts, lemon and white chocolate shortbread 6

trio of gelato & sorbetti 8

seasonal assorted cookies 6

g = gluten free, v = vegetarian

Back To Top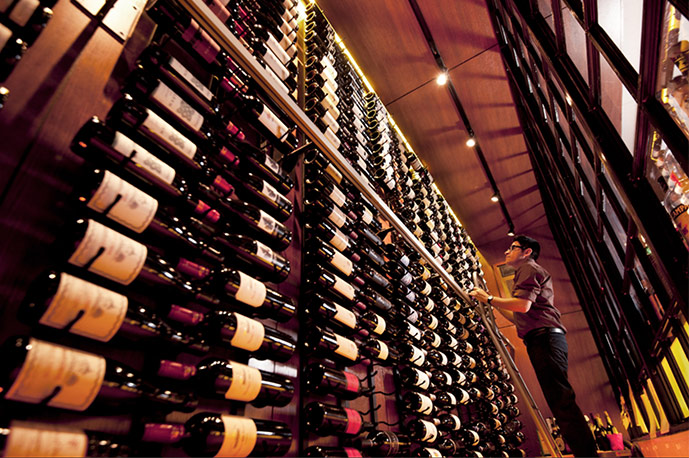 PROMOTIONS
PIZZA PARTY
groups of 4+ receive a complimentary pizza with bar tab of $20 and up
HAPPY HOUR
monday–friday, 4–6pm saturday & sunday, 1–3pm monday: $10 pizza & any beer tuesday: $5 select wine on tap wednesday: $6 select wine by the glass thursday: $5 select specialty cocktails friday: $5 sangria by the glass saturday & sunday: $10 pizza & select wine by the glass
SEE THE FULL MENU
Latest News and Events
sept. 21

tesori is excited to welcome new executive chef, carlos ysaguirre to the team. read more from the official press release.

september

national bourbon heritage month — celebrate america's greatest spirit with a bourbon flight of some of our favorites.

october

october pizza month — pizza gets its own month in october. to celebrate we will be rolling out a new pizza with seasonally-inspired ingredients from our executive chef each week. more details available on our facebook page.