Dinner Menu
salumi e formaggi

prosciutto di parma 7

speck alto adige 6

finocchiona 7

sopressata 6

coppa 7

parmigiano reggiano 7

burrata 9

taleggio 6

gorgonzola dolce 6

pecorino toscano 5

spuntini

marinated artichokes 6

giardiniera 5

olives & tomatoes 5

balsamic onions 5

caponata 6

tomato mostarda 6

cicchetti

eggplant involtini eggplant, ricotta, marinara, mozzarella, basil (g/v) 9

mussels molinari pepperoni molinari, fennel, onions, capers, fresh herbs, crostini 10

charred octopus white bean, arugula, pickled red onion, cherry tomato, balsamic vinegar (g) 16

marinated cauliflower lemon, chilis, parsley, olive oil, pistachios (g/v) 7

artichoke arancini marinara, giardiniera aioli 7

scallops orzo, wild mushroom, porcini-truffle purée, parma cream 19

meatball marinara veal meatballs, yellow polenta, marinara, parmigiano, basil 12

carpaccio thinly-sliced raw beef, parmigiano reggiano, caper, arugula, lemon, olive oil 10

antipasti platter

choose two of each: salumi, formaggi and spuntini 28

zuppe

6 each

zuppa del giorno soup of the day

escarole & white bean escarole, white bean, xvoo (g/v)

tomato soup san marzano tomatoes, olive oil, parsley, parmigiano reggiano (g/v)

insalate

caprese bufala mozzarella, tomato, basil pesto, balsamic vinegar (g/v) 13

house mixed house greens, carrots, cherry tomatoes, red wine vinaigrette (g/v) 7

panzanella heirloom tomato, avocado, red onion, arugula, ciabatta, lemon parsley vinaigrette (g/v) 13

caesar romaine, parmigiano reggiano, garlic croutons, anchovies 9

burrata wild baby arugula, dried black mission figs, aged balsamic, toasted walnuts (g/v) 12

roasted beets red & golden beets, mixed greens, shaved fennel, gorgonzola dressing, sliced almonds (g/v) 11

tuscan kale roasted cipollini, gorgonzola sauce, sliced red grapes, preserved tomato vinaigrette (g/v) 9

chopped tuscan salad grilled chicken, tuscan mixed greens, artichokes, tomato, white bean, crispy prosciutto, pecorino fresco, oregano vinaigrette (g) 15

add chicken, 8  |  add steak, 14  |  add grilled shrimp, 12  |  add pan-roasted salmon, 14  |  add ahi tuna, 14

pasta

agnolotti butternut squash, pecorino, sage, butter, amaretti (v) 16

linguini arrabbiata shrimp, chilies, spicy tomato, basil 19

orecchiette braised lamb, marinara, ricotta salata 17

bucatini alla matriciana pancetta, spicy tomato, chilies, pecorino 15

lasagna spinach, ricotta, marinara (v) 15

tagliatelle italian-style sausage, rapini, cream, parmigiana 16

piatti principali

tesori burger two 4oz black angus beef patties, stelvio cheese, tomato mostarda, pickled red onion 14

chicken alla cacciatora indiana 'air cooled' organic chicken, peperonata, pork-fennel sausage (g) 19

trout tonnata heirloom tomato, garlic, pine nuts, dark raisins, served with basil-scented couscous (g) 22

grilled swordfish fingerling potatoes, scallions, garlic, caper, chilis, olive oil, tomato passata (g) 23

salmon pan-roasted north atlantic salmon, zucchini, bell peppers, parsley, garlic, potato purée (g) 21

ny strip loin grilled 7oz ny strip, Piemonte blu cheese crust, barolo sauce, house fries 18

pork arista 10oz grilled pork chop seasoned with thyme, rosemary, garlic and fennel seeds, served with sautéed spinach and broad beans (g) 26

braised colorado lamb shank country potatoes, kale, brussels sprout petals, baby turnip (g) 29

bistecca alla fiorentina 40oz porterhouse, rosemary & sea salt 110

risotto

mushroom crimini mushroom, taleggio (g/v) 16

spinach baby spinach, lemon, nutmeg, fontina (g/v) 15

shrimp rock shrimp, heirloom tomato, garlic, basil (g) 19

contorni

7 each

broccolini garlic, olive oil, reggiano parmigiano (g/v)

house fries reggiano parmigiano, truffle aioli (g/v)

sautéed tuscan kale shallot, garlic, thyme, honey, olive oil and lemon (g/v)

crispy brussels sprouts capers, golden raisins, pistachios (g/v)

dolce

cannoli orange scented bufala ricotta, chocolate chips, pistachios 3

mixed berry compote with pistachio gelato warm mixed berries, pistachio gelato 5

mango panna cotta strawberry sauce, 10yr balsamic 9

tiramisu espresso, mascarpone, chocolate, lady fingers 8

warm chocolate cake vanilla gelato 8

nutella panini raisin bread, banana milk 7

affogato espresso, vanilla bean gelato, sweet & salty hazelnuts, lemon and white chocolate shortbread 6

trio of gelato & sorbetti 8

seasonal assorted cookies 6

g = gluten free, v = vegetarian

Back To Top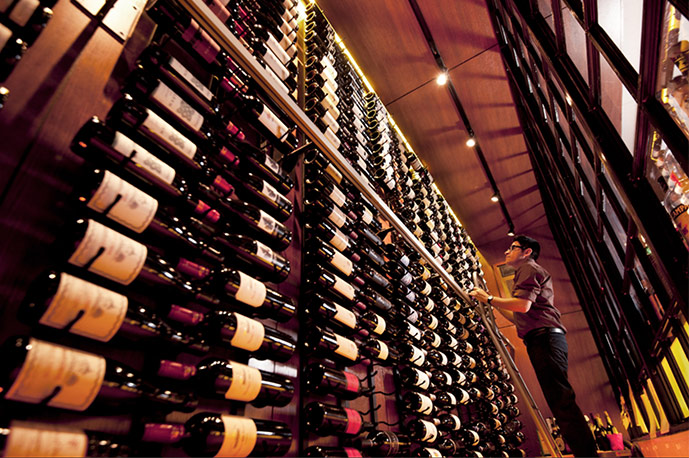 PROMOTIONS
HAPPY HOUR
specials available every day from 4–6pm monday: $10 pizza & any beer tuesday: $5 any wine on tap wednesday: $6 any wine by the glass thursday: $5 specialty cocktails friday: $5 sangria by the glass saturday & sunday: choice of any of the above
SEE THE FULL MENU
Latest News and Events
APR 28 – May

drink for a cause with the Chicago Cultural Mile "Spring Fling" cocktail benefiting the Illinois Patriot Education Fund. $1 of every drink sale will be donated to military veterans.

May 16–20

pizza party week – complimentary pizza to groups of 4 or more with passcode "pizza party"; minimal spend of $20 required.

May 19-29

chicago craft beer week 2016; special collaboration flight of Greenflash, Forbidden Root and Moody Tongue and selected pizza pairings by Jared Rouben, head brewmaster of Moody Tongue Brewery.

June 6-12

negroni week — come try The Boulevardier during negroni week. portions of proceeds will be donated to the united states bartender's guild charity fund.