healthy lunch recipes to boost work productivity
we've all been there before. you start the new year committed to a new diet, hoping to overhaul your fitness routine and make 2017 your best year yet. then, after a few very long workdays, you forget to pack a lunch – or, maybe that soggy pb&j just looks inedible. stressed and exhausted from an already long work week, you cave and opt for a quick burger and fries for lunch – and there goes your diet.
eating healthy doesn't have to be difficult. in fact, it can taste pretty awesome! here are a few delicious lunch ideas you can take to work in 2017 to make this your healthiest year yet.
healthy lunch ideas for work
a diet doesn't have to be a drag. pack these lunches in your briefcase and we guarantee even the people who ordered out for lunch are going to be jealous!
simple tips for workplace wellness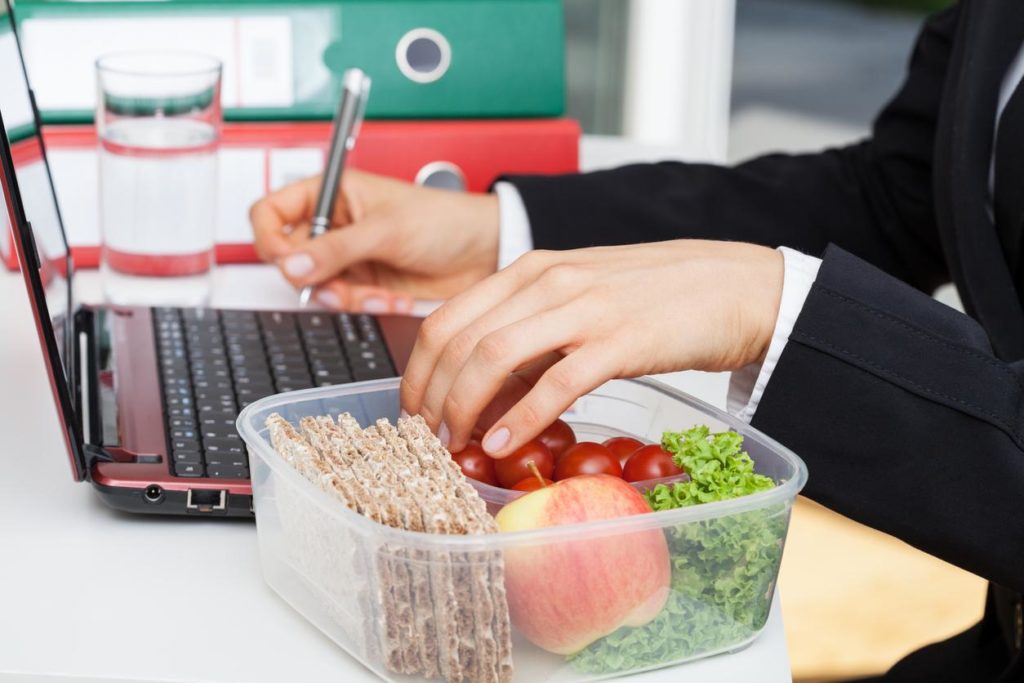 staying healthy doesn't stop at just food, though. if you're committed to a healthier you in 2017, follow these tips to keep your lifestyle body-friendly at the workplace:
take breaks: research shows that sitting is the new smoking, and there's good reason for that. it turns out that sitting in an uncomfortable chair and staring at a screen for eight hours a day does take a toll on our bodies, and over time, that effect can add up. this year, work on taking regular stretch breaks to get up, walk around, and move your body. try to take a break every hour or so to give your body necessary rest.
drink up: dehydration is another major problem for most office workers. pick up a 1-liter water bottle, then bring that to work. if you can, try to drink 3 liters a day. you'll also be giving your body the hydration it needs to thrive, which will help boost your level of alertness and productivity at work.
skip the candy: we all have the coworker who keeps a candy bowl on their desk – but unfortunately, those little candy snacks add up. if you know someone who keeps candy on their desk, walk around their desk to avoid the temptation. even small candies can add up to hundreds of extra calories a day.
check your posture: we've all heard of ergonomics, but if you want to make 2017 your healthiest year, it's time to start taking them seriously. take a good hard look at the positioning of your head, neck, and shoulders when you're seated at work. if you find yourself hunched over or straining – even the slightest bit – it's time to change your setup.
take a vacation: here's one we all want to hear! this year, make a point to incorporate rest into your work routine. taking time to relax, unwind, and recharge is healthy for both body and mind – so don't be afraid to use those vacation days.
come in for dinner or drinks at chicago's favorite italian restaurant
we hope you find these tips helpful for creating a healthier you in 2017, and if you have any more questions on healthy habits or diet, we're always here to help. feel free to give us a call at 312-786-9911 to learn more about the healthy dining options at tesori and to book your reservation. you're always welcome to drop by for lunch, dinner, or drinks, and get a taste of old world italy right here in chicago. we're located in the chicago loop district, near millennium park and the art institute. we hope to hear from you soon, and we wish you luck making 2017 your healthiest year yet!