indulge with dionysos and the art institute
dionysos—known as bacchus to the romans—cavorted with an entourage of satyrs, the god pan, and frenzied maenads, female followers of the god. all these devotees represented the untamed and hedonistic desires of humanity, which were unleashed by the intoxicating elixir of wine. because performance was a part of the early greek festivals of dionysos, he also became known as the patron god of theater, an aspect of the deity that is less well known today.
today, dionysos is celebrated at tesori for the new dionysos unmasked exhibit. from now to february 15, 2016, enjoy in dionysos' delight with a special pairing available all day. visitors to tesori may indulge in an antipasti platter with carafe of wine (red or white) for $40. the communal dining experience reflects the dionysian feasts of the ancient world, complete with wine accompaniment.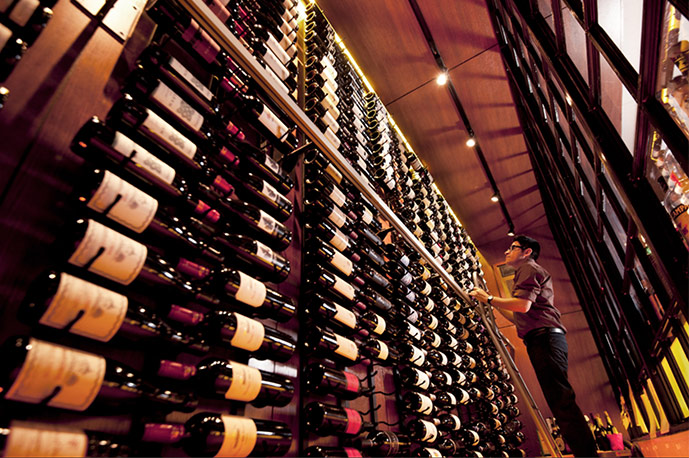 PROMOTIONS
PIZZA PARTY
groups of 4+ receive a complimentary pizza with bar tab of $20 and up
HAPPY HOUR
monday–friday, 4–6pm saturday & sunday, 1–3pm monday: $10 pizza & any beer tuesday: $5 select wine on tap wednesday: $6 select wine by the glass thursday: $5 select specialty cocktails friday: $5 sangria by the glass saturday & sunday: $10 pizza & select wine by the glass
SEE THE FULL MENU
Latest News and Events
Nov 25

throwback to one of the greatest movies of all time for the CSO's performance of E.T. The Extra-Terrestrial in Concert with a special peanut butter filled ravioli with salted peanuts, reece's pieces crumble and sugo ciocoolato.

Nov 25 – 31

cheer's to drinking good beer and doing good at the same time! starting black friday, we are partnering with Zero % for our "local beer & holiday cheer" promotion. for every local beer sold, we will donate $1 to the organization to help in their food donation efforts.

Dec 19 – 23

Feast of Seven Fishes — to honor an italian tradition, we are once again bringing back our feast of seven fishes celebration. this year includes a special 7-course tasting menu from chef ysaguirre.