Italian Food Shines at the 2016 National Restaurant Association Show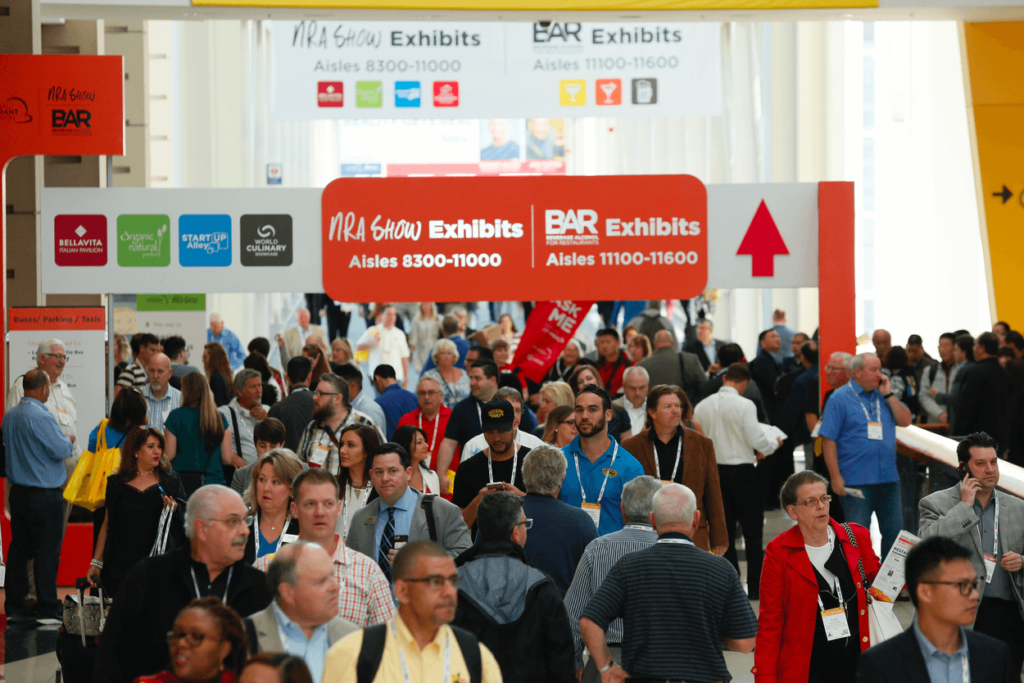 photo credit: national restaurant association
more than 67,000 foodies from across the U.S. and internationally traveled to chicago's mccormick place in may to attend the national restaurant association show, proving once again that chicago is the city for food. in its 97th year, the largest tradeshow in the foodservice industry provided attendees with four days of eating, celebrity chef sightings including Robert Irvine, Rick Bayless and Ming Tsai and industry insights and trends highlighting what's shaking in the industry.
it was italian food, however, that continually stood out as a regional winner throughout the show with chef-focused demonstrations focused around italian cuisine and the U.S. debut of Bellavita Expo — the largest international made-in-italy food and wine expo outside of italy.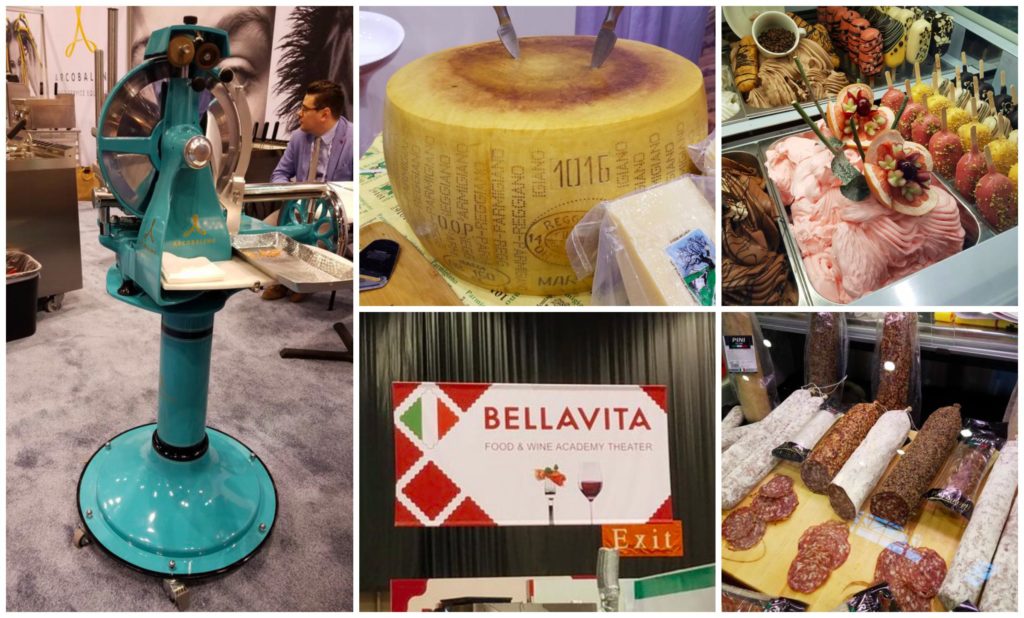 we connected with certified wine educator and advanced sommelier Marianne Frantz, founder of the American Wine School and host of the italian wine tasting event to talk about all things italian wine.
1. italian wine can be intimidating for some, what advice can you give readers?
go to a reputable wine shop and ask for help. today's retailers are well-trained and eager to chat with you about wine. often the best way to explore a new wine region is to start with wines that are similar to the wines you drink on a daily basis before branching out into obscurity. for italy, that means chatting with your local wine steward about the wines you like to drink. for instance, if you enjoy a juicy merlot, then try a montepulciano d'abruzzo. looking for an alternative to california pinot noir on a hot summer night? chill down with a well-crafted valpolicella from the veneto region of italy. starting with what you know make diving into a new world of wine much more enjoyable.
2. what other more obscure grapes should wine lovers be paying more attention to?
once you have dipped your toe into italian wines, try branching off and giving lesser known wines a try. we all love pinot grigio, but next time try the stone fruit, white flowers and pear flavors of arneis or a chilly verdicchio from the marche region of italy. its lovely fennel, mineral and candied-fruit make it a great summertime sipper. tired of pairing a chianti up with pizza? grab a barbera d'asti that's high in acid with low to moderate tannins that make this wine a perfect fit for the table. replace that cabernet sauvignon with taurasi from the campania region — made from the aglianico grape and dubbed the "barolo of the south," this wine will stand up to any steak.
3. let's talk about regions. there are 20 distinct regions in italy that all produce wine. where should we start first?
getting to know a wine region takes more than just trying the wines. i like to tell my students to pick a region and sit with it for a while. do some research, google it, then spend a few weeks exploring all the wines, both red and white, from the region. so where should a california wine lover start? head south. the climate is warmer, the grapes are riper (more like california grapes) so the wines will somewhat resemble what you are used to. for whites, explore campania with its "bees knees" fiano. it's dry and fruity with lots of citrus and mineral aromas with a hint of hazelnuts or greco di tufo. the soil is volcanic ash and the wines are high acid with citrus and spicy herbal notes. both wines are food-friendly. for reds, go to puglia. here, i have three wines that are perfect for zinfandel lovers: negroamaro (that is the name of the grape that means black bitter), primitivo (exact same grape as zinfandel with lots of jammy fruit and higher alcohol), and the port-like juiciness of salice salentino (made using the negroamaro grape). these wines offer great value to price ratio and will soon be your new best friends.
4. can you talk briefly about labeling designations, what they mean and how to use them?
all regions within the eu must follow their regulations. in short, this means wine is categorized into PDO (protected designation of origin wines) or PGI (protected geographic indication wines). the former is an area that you can pinpoint on a map, the latter is a larger area that has similarities. think chicago vs. southern illinois. every country then creates quality levels under these two categories. for italy, there are four levels, starting at the bottom with vino (table wine), then followed by IGT, DOC & DOCG. in general, wines/regions are crafted according to the regulations of each level and are permitted to use the designation on the label provided they followed the rules. this is true for wine and many foodstuffs in italy. while the designations hold relevancy at the industry level, for making decisions at the retail shelf, the best judge is your palate. just because a barolo is a DOCG wine and a barbera is a DOC wine, that does not mean you will like or enjoy the barolo more than the barbera. in fact, there are some quality wines that break all kinds of rules (like adding more cabernet sauvignon to the blend than allowed) and put the IGT level on the label, but the wine in the bottle is top-notch.
5. what are the main differences between american wine production vs. italian wine production?
in terms of wine production, american vs. italian is really better said new world vs. old world. while america has been producing wines for a few hundred years, italy has been at it for a few thousand. plus, having so much grape history means lots of tradition, and that is exactly how the wines are crafted. simply put, italian wines are crafted with a nod at tradition. the amount of oxygen and type of barrel aging for red wines is one example. in italy, reds are traditionally matured in large, old wood barrels for a few years, which causes the fruit to mellow and the earthiness to rise. in california, many reds are aged in small, new oak barrels for shorter periods of time giving the wines a fruit-driven profile with plenty of vanilla and spice. in today's italy, many producers make both styles. this is true for style of chianti and barbera for example. to realize this first hand, ask your local wine steward for a bottle of each style and taste them side by side.
6. what are some top myths about italian wine you'd like to debunk?
chianti is not your father's wicker basket wine and gone are the days of mediocre chianti where we valued the wicker basket-bottle (called a fiasco) as a candleholder. today's chianti is top-shelf and many producers like antinori makes chianti in both the traditional and modern style. great with anything that has red sauce on it, chianti's high acid stands up to the tomatoes in the dish.
7. what trends in italian wine are you seeing this year? what are people drinking?
the most recent trend is the rise of moscato and moscato d'sti in the united states. it seems many americans still like to sip a wine with some sweetness, and in the last few years, moscato is the runaway leader.
dine in chicago's finest italian restaurant
the best way to familiarize yourself with italian wines is to explore the various types and enjoy them with a magnificent italian meal. join us at tesori for an incredible dining experience in beautiful downtown chicago.