italian street food, the best way to taste italy's regional variety
this year street food made the list of top 2016 food trends according to the national restaurant association. arguably the original entrepreneurial attempt at the restaurant industry, food that can be consumed on the go has been a staple in many cultures for years from the streets of turkey and mexico to our own culinary traditions in the united states. while tacos may come to mind as the ultimate "hot" street food these days, italy has a long history of taking its food to the streets that extends well beyond the celebrated pizza. thanks to younger millennials, budding chefs eager to get into the food business and the resurgence of tradition mixed with the demands of modern life, italy's street food scene has gained prominence in the culinary conversation and joined a place at the la tavola.
cibo di strada — the Italian street food tradition
perhaps the most popular region for street food is sicily and the palermo region. it currently holds the title of 5th in the world for street food and is home to the famous streat palermo walking tour that routes through the squares and streets of the city center with historical stops along the way. rome is another region famous for street food where you can find a variety of pizza styles, while central florence and emilia-romagna provide a cheaper alternative to tuscany's food scene. whether touring the north of italy or the island of sicily, these ten italian street foods from the various regions of italy are sure to expand your culinary vernacular.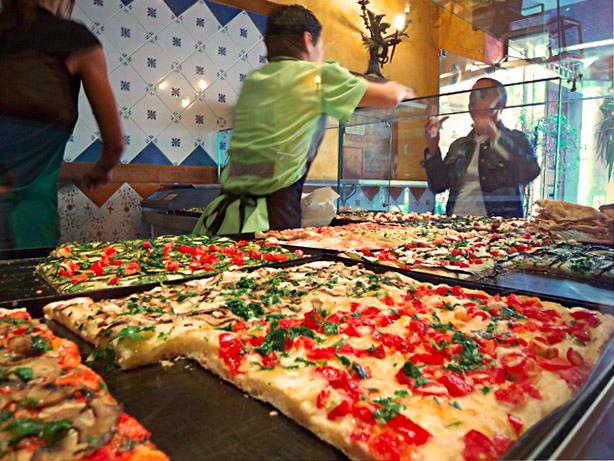 pizza al taglio
pizza earns first mention as the pinnacle italian street food, but unlike the pizza we may know, pizza al taglio (pizza by the cut) common to rome is baked in large rectangular shapes and sold by weight instead of the usual slice resembling more of a focaccia.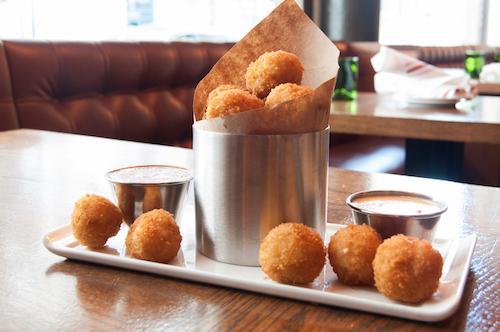 arancini
rice balls, as they are affectionately called in the U.S., are sicily's street food claim to fame and a culinary symbol of southern italy. common fillings include meat sauce with peas, cheese or eggplant and tomatoes. rome has a similar variety called suppli, an oblong and breaded and fried ball of rice filled with a piece of mozzarella cheese. at tesori, we've created our very own artichoke arancini served with a giardiniera aioli or our house marinara to give you a taste of italian street food close to home.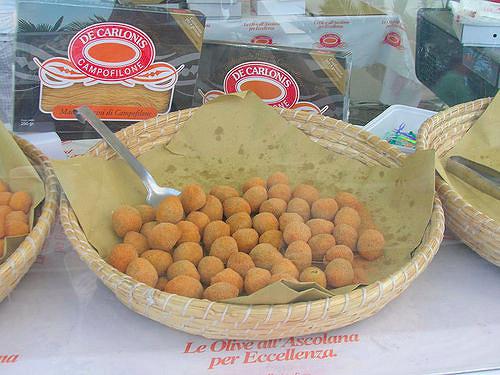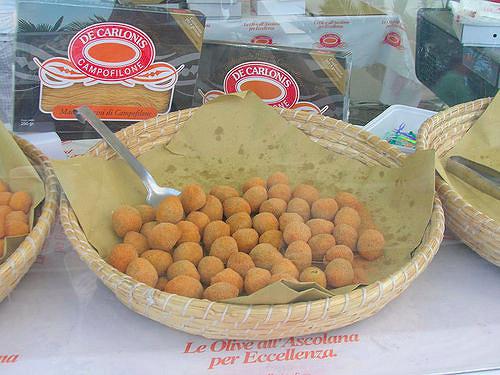 olive all'ascolana — fried olives
olives… that are fried… and stuffed with meat? what could be better? you'll find these gems in italy's le marche region or the streets or served as a common appetizer.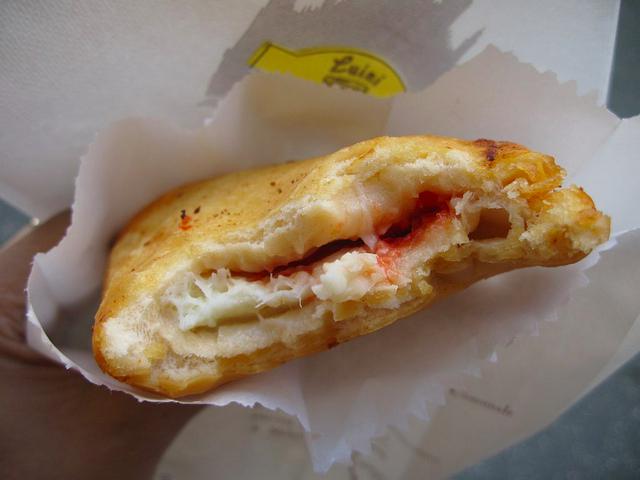 panzerotti
these dough pockets look like calzones but are said to be smaller and deep fried and usually include tomato and mozzarella. get a few italians in the room to argue this one though and you still might not get an answer. the only thing you need to know is that it's delicious.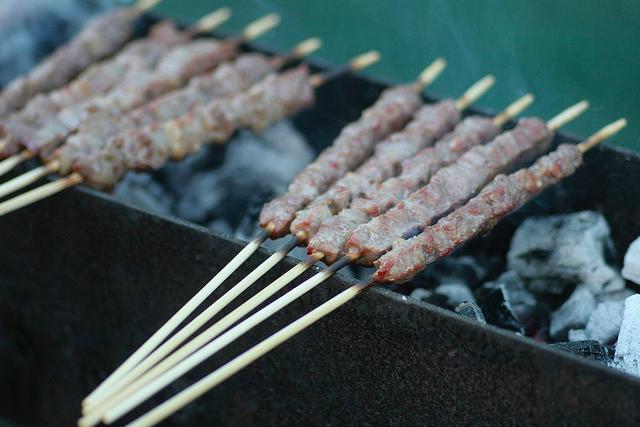 arrosticini
meat on a stick is the ultimate street food, and italy's contribution to the kebab hails from the region of abruzzo north of rome. it is made from lamb cut into small cubes then grilled on a fornacella, an elongated, charcoal-fired brazier specially made for the skewers.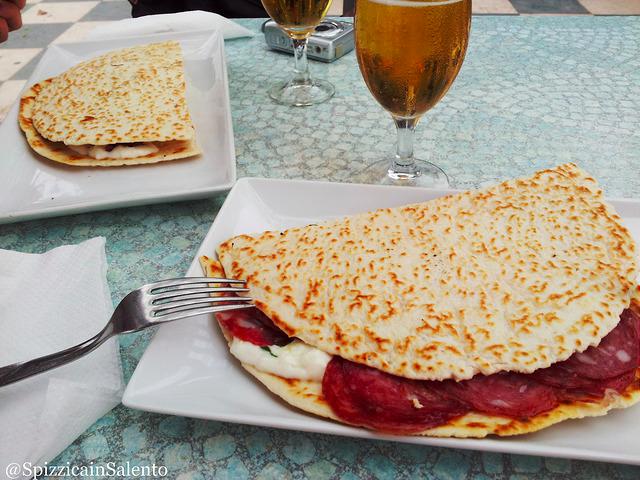 piadina
before there was a flatbread sandwich there was the piadina from the region of emilia-romagna. now famous across italy, the traditional preparation for this sandwich is cheese, prosciutto, and arugula flattened between two pieces of italian flatbread.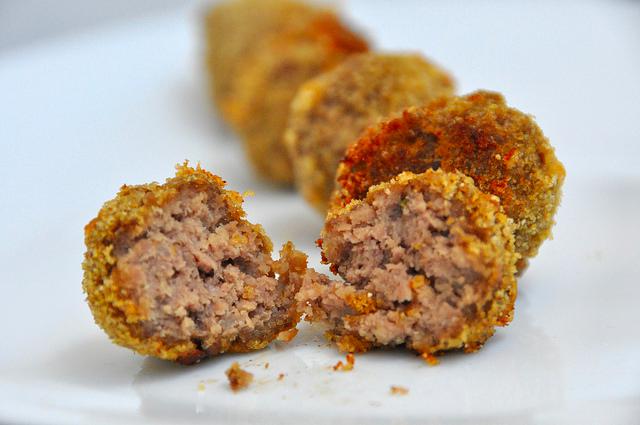 polpette
polpette, the italian word for meatballs, are small cicchetti (tapas) bite-sized meatballs that are served solo and sometimes fried. no pasta needed here.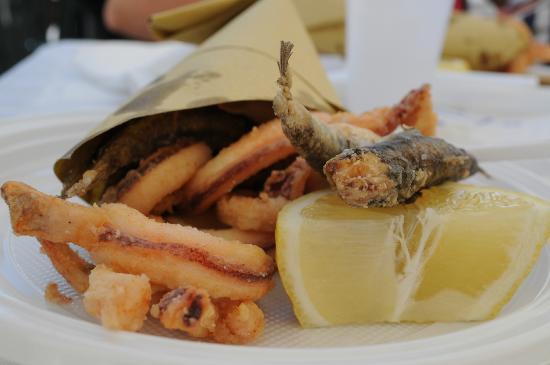 cuoppo napoletano
naples may be known for neapolitan pizza but the cuoppo napoletano (or cone of fried food) is another one of its street food legacies. various fried foods from croquettes to fried mozzarella and even fried fish or meat can be found in a cuoppo.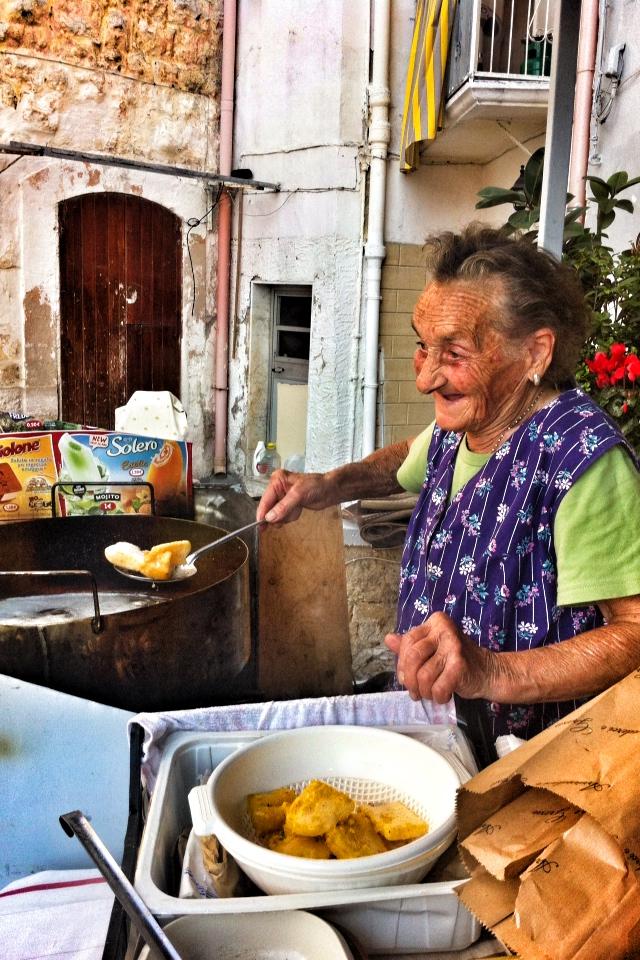 sgagliozze
in southern italy, these simple italian polenta fritters gained cult status from a woman named Maria (pictured) who makes "the best sgagliozze in Bari" and sells them for a couple of euros. while polenta is more common in the northern regions of italy and frowned upon in the south, her sgagliozze are a classic. similar is panella, a chickpea crispy fritter that can be eaten alone or in a sandwich.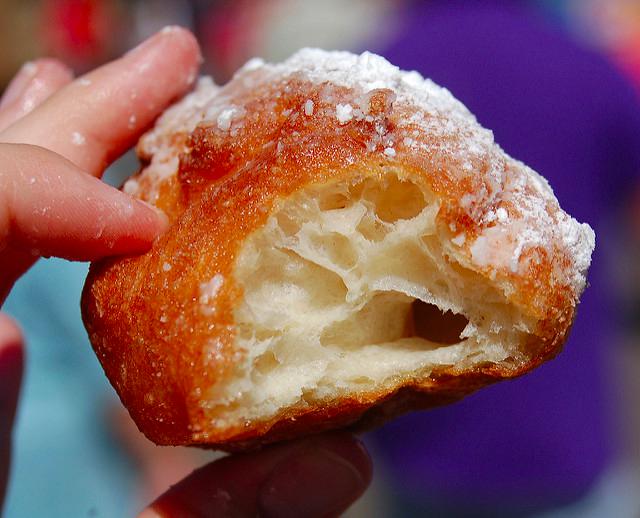 zeppole
basically a italian doughnut, zeppole is usually topped with powdered sugar and may be filled with a custard or pastry cream. oh, and let us not forget about gelato. no tour of italy would be complete without it.
enjoy fine italian food at tesori
after completing tours of the art institute and millennium park this summer, let us dazzle you with our italian-inspired cuisine. join us at tesori for an incredible dining experience you won't soon forget.