what to expect at chicago's 2016 National Restaurant Association show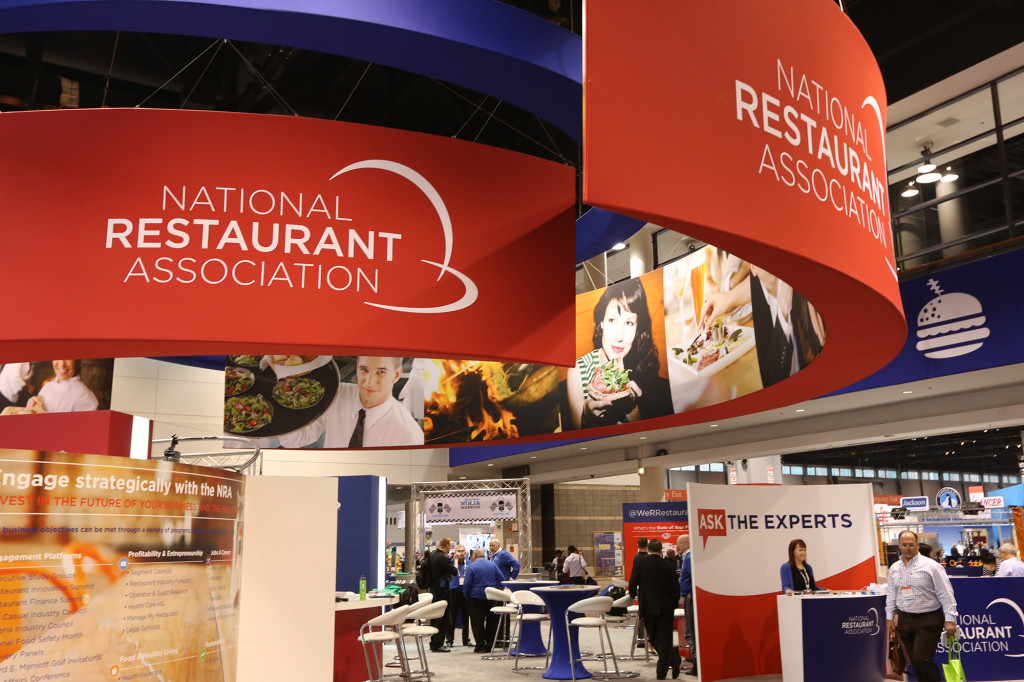 every may, the National Restaurant Association returns to chicago as the country's most anticipated restaurant show, bringing more than 60,000 foodservice professionals from around the world to join in celebrating the foodservice and hospitality industry. This year, the show returns may 21 — 24 at McCormick Place in chicago's south loop neighborhood with a schedule that's better than ever.
world-class hospitality in chicago
in addition to 50+ educational sessions, special arenas, pavilions and interactive demos, and more than 2,000 exhibitors, key highlights for this year's show include:
world culinary showcase — see celebrity chefs like Rick Bayless, Graham Elliot and Anne Burrell up close and in action sharing their tips, recipes and stories via live cooking demonstrations.
join in on the first-ever 100% crowdsourced session featuring chef Robert Irvine from Restaurant Impossible and Jon Taffer from Bar Rescue talking about their experiences in the industry.
BAR 2016 — taste, pair and discover new wines, beers and spirits and unique food pairings at this exclusive show within the show.
bellavita chicago — the largest made-in-italy food & wine expo outside of italy live at the National Restaurant Association featuring a food and wine academy theater.
city-wide after-hours events including the official National Restaurant Association after-hours party and the National Restaurant Association Show block party.
plus food, food, and more food.
Learn more about this year's National Restaurant Association show on the event website, then check back in june for our official show coverage.
host your event at tesori trattoria and bar in chicago
tesori's location right off the cultural mile, a straight shot north from McCormick place on Bus #3, by cab or various hotel local shuttles, is a perfect destination for any of the following:
post-show gatherings
dinners
happy hours
business meetings
brunch
private parties
if you are still looking to host your National Restaurant Association event or make a group reservation while in town, give us a call at 312.786.9911 to book your spot and join us for rustic, italian-inspired fare in a gorgeous, comfortable setting. we are also able to customize a menu to your specifications and can accommodate a variety of dietary restrictions.
plus: all National Restaurant Association attendees will receive 20% off their tab. proof of show attendance required.
private dining room
up to 45 seated
75 reception
lounge
seats 60 (additional 12 at the bar)
100 reception
dining room
up to 180 seated
400 reception
visit our private events section to learn more.