november 2015 breaking the wheel event
as a leading italian restaurant in the chicago loop, tesori chicago is holding a cheese and wine pairing event at our restaurant. at breaking the wheel, chef danny sweis will be cracking open a fresh, 80-pound wheel of red cow parmigiano-reggiano cheese that is to be paired with complimentary prosecco and cocktails from sponsor La Marca. this one-of-a-kind occasion is the perfect night out for anyone who enjoys the finer things in life, including premium Italian ingredients.
when
the event will take place on wednesday, November 18, from 6:00 until 8:00 p.m. are encouraged to arrive early. if you want you want to experience the best taste and smell of a freshly broken wheel, we recommend arriving early since the aroma and taste of this particular type of cheese is best in the first 30 minutes.
where
our italian restaurant near millennium park is located at:
65 e adams street
parking can be found at many lots in the surrounding area, with some as close as michigan or wabash avenues, including the following:
adams-wabash self parking: 17 e adams street
millennium garages: 325 south michigan avenue
LAZ parking: 33 w monroe street #270
tickets
tickets for breaking the wheel are available through eventbrite at http://www.eventbrite.com/e/breaking-the-wheel-tickets-19004659448?aff=efbbt and are $25 per person. for more information about the event or for reservations, contact tesori at 312-786-9911. To RSVP for the event and invite your friends, you can do so on Facebook!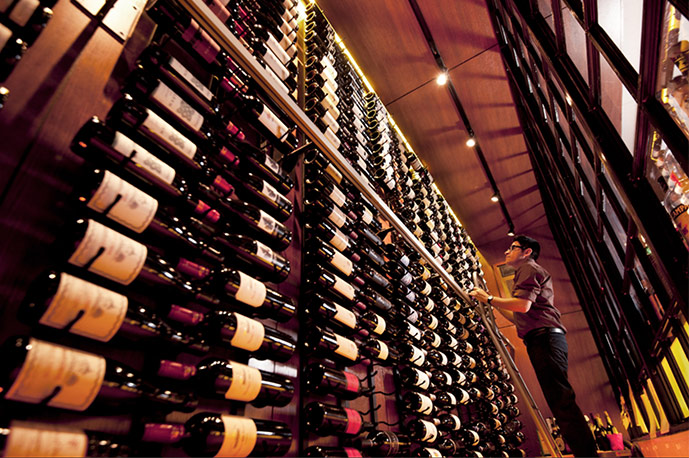 PROMOTIONS
COME CELEBRATE VALENTINE'S WEEK WITH US!
Feb 11 - Feb 18: key menu features include:

House Cured Salmon
Sunchoke & Persimmon Risotto
Chocolate-Cherry Bread Pudding
CHICAGO RESTAURANT WEEK
Jan 27 - Feb 9: We think our Restaurant Week lunch and dinner menus pair really well with unique experiences around our neighborhood.

view our restaurant week menu
SEE THE FULL MENU
Latest News and Events
Jan 27 – Feb 9

We are so excited to be a part of this year's Chicago Restaurant Week. While there will be plenty of options for you to consider, we think our restaurant week lunch and dinner menus pair really well with unique experiences around our neighborhood.