Pizza Menu
Pizza

rosso

margherita san marzano tomatoes, bufala mozzarella (v) 14

house spicy lamb sausage rapini, aged percorino, garlic oil 17

pepperoni tomato, mozzarella, black olives, oregano 15

prosciutto parmigiano, arugula, tuscan olive oil 15

bianco

wild mushroom cipollini onions, watercress pesto, smoked ricotta (v) 15

baby shrimp spinach, roasted garlic, black pepper, parmigiano fonduta 18

four cheese mozzarella fonduta, parmigiano reggiano, pecorino, ricotta, basil (v) 12

house made pork sausage spicy giardiniera, oregano, red pepper flakes, pecorino romano (v) 15

g = gluten free, v = vegetarian


Back To Top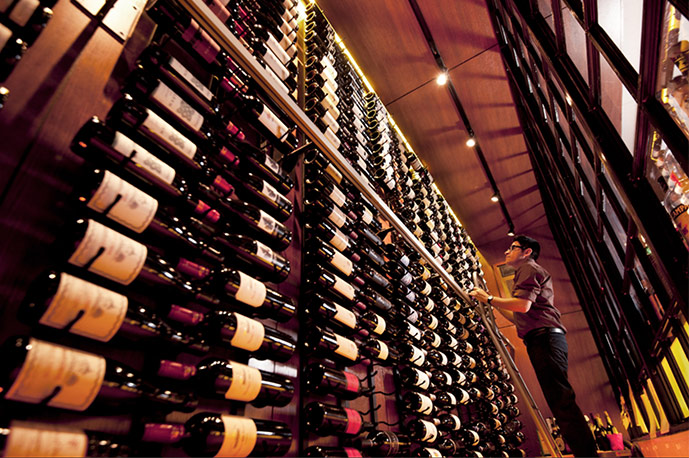 PROMOTIONS
PIZZA PARTY
groups of 4+ receive a complimentary pizza with bar tab of $20 and up
HAPPY HOUR
monday–friday, 4–6pm saturday & sunday, 1–3pm monday: $10 pizza & any beer tuesday: $5 select wine on tap wednesday: $6 select wine by the glass thursday: $5 select specialty cocktails friday: $5 sangria by the glass saturday & sunday: $10 pizza & select wine by the glass
SEE THE FULL MENU
Latest News and Events
Nov 25

throwback to one of the greatest movies of all time for the CSO's performance of E.T. The Extra-Terrestrial in Concert with a special peanut butter filled ravioli with salted peanuts, reece's pieces crumble and sugo ciocoolato.

Nov 25 – 31

cheer's to drinking good beer and doing good at the same time! starting black friday, we are partnering with Zero % for our "local beer & holiday cheer" promotion. for every local beer sold, we will donate $1 to the organization to help in their food donation efforts.

Dec 19 – 23

Feast of Seven Fishes — to honor an italian tradition, we are once again bringing back our feast of seven fishes celebration. this year includes a special 7-course tasting menu from chef ysaguirre.