ten things you didn't know about pasta
from it's humble origins in china over 4,000 years ago, pasta remains one of the most familiar dishes in the united states because of it's versatility and timeless taste. at tesori, we pride ourselves on blending traditional pasta recipes with modern, authentic ingredients, to give our guests a taste of italian cuisine right in chicago.
while there's no denying we love pasta, most of us know nothing about it. below you'll find 10 interesting facts about pasta you probably didn't know, plus a recipe from chef carlos ysaguirre.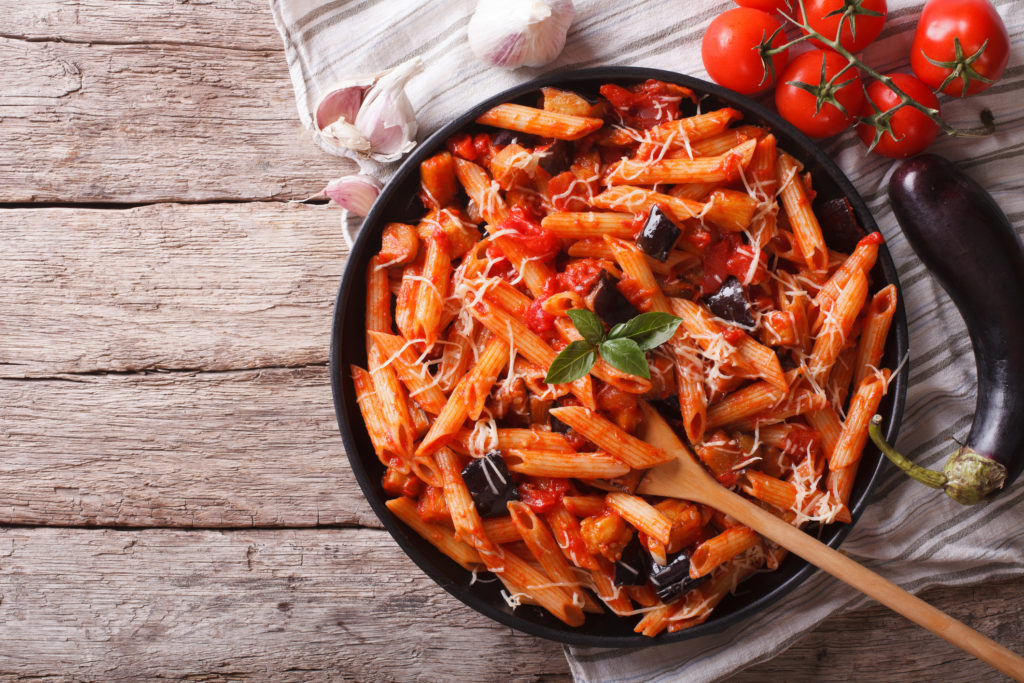 in italy, pasta is traditionally served as il primo (first) course, between the anitpasti (starter) dish and the secondi, which usually consists of a meat/fish course.
there are over 600 types of pasta in the world, and they come in two main forms: fresh or dried. they're used classically in three kinds of dishes.
according to the international pasta organization, the average american consumes around 20 pounds of pasta a year. however, italians eat around 60 pounds a year, while also being the largest producers of pasta in the world.
thomas jefferson was credited with bringing the first macaroni machine to the united states, after a visit to france. he's also known to have served the first dish of macaroni and cheese at a presidential dinner in 1802.
the first pasta factory in the us was founded in brooklyn, ny and used horses to knead the pasta.
is pasta good for you? most pastas contain no cholesterol and are enriched with iron, with whole-grain pastas containing higher levels of protein, fiber and vitamins. a recent study in 2016 even found that moderate pasta consumption is linked to a lower body mass index (bmi).
contrary to urban myth, throwing pasta towards the ceiling to see if it sticks isn't a way to test if it's cooked properly.
weight, size and shape of pasta determine the way it combines with sauce. if you prefer creamy sauces, prepare long, flat strands of pasta. for thicker sauces, prepare shorter, circular pasta.
dried pasta was a primary food source for explorers, often used in combination with meat, vegetables, or fish. this is because it's made from flour and water (no eggs) and is dried out for several days before being packaged., allowing it to be transported or stored for an extended period of time.
one of Chef Carlos' favorite pasta is malloreddus, a pasta known throughout southern italy that has the nickname "gnocchetti di sarda" because of it's shape and texure. recreate chef's seasonal flavors with his recipe for mallareddus con prosciutto.
malloreddus pasta with prosciutto, ramps & morels
"years ago on the way to farmer's market, i can remember walking down the streets of chicago or evanston around this time of the year and see tulips peeking out from under the ground.  i knew spring was well on her way.  knowing this, i chose these ingredients to provide our guests with a pristine dish.  marvelous cooking always requires ingredients in the peak of their prime-hence the ramps & morels.  as for the pasta, with subtle & tasty ingredients, i prefer more of a toothsome texture."
serves 4
to begin….the "ham" broth must be made first….combine all ingredients for the broth and slowly simmer for an hour.  strain the broth and reserve the liquid.
ingredients for "ham" broth:
1 lb prosciutto rinds or skin–aka the prosciutto skin  (or mixture of cured ham pieces)
2 tbsp minced shallot
1 tbsp minced garlic
3 c water
ingredients for pasta:
2.5 c semolina
1 c hot water
1 tsp salt
1 tbsp extra virgin olive oil
ingredients for sauce:
1 tbsp extra virgin olive oil
½ tbsp minced garlic
¼ diced prosciutto di parma
½ lb cleaned, roasted morel mushrooms
½ lb cleaned,  & chopped sauteed ramps
½ dry white wine (always choosing something one would drink)
1 c "ham" broth–recipe to follow
½ c heavy whipping cream
⅛ c chiffonade of mint (thinly sliced mint)
s&p to taste
pasta preparation:
mix all dry ingredients in a bowl. make a well in the center and add wet ingredients in the well. gradually stir and incorporate dry ingredients into the wet ingredients and form a dough. after dough is formed, let rest for 30 minutes. after the rest, cut strips of dough, keeping what you are not using covered in plastic wrap, and roll to the thickness of 1/4 inch. cut sheet of dough into 1-inch wide strips, then cut the strips into 1/2-inch pieces. using a fork, press & roll the pieces to form a "caterpillar" shape of a pasta essentially making pasta that resembles gnocchi. boil until "al dente".
sauce preparation:
while pasta is cooking, saute the garlic with olive oil over medium heat. after garlic is smelling nicely, incorporate the next three ingredients. cook for three minutes, then add wine. cook for another five minutes, then add cream and broth. bring to a boil and add pasta. simmer for two minutes, taste to adjust seasoning. finish with addition of mint.
enjoy delicious italian cuisine at tesori
if you're ready to experience authentic, house-made pasta, we would love to host you at tesori. as a premier italian restaurant and bar in the chicago loop area, we serve classic old-world italian recipes with fresh, authentic ingredients. if you'd like to find out what truly authentic italian tastes like, feel free to make a reservation using our opentable form. we look forward to serving you soon.