exploring the classic flavors of rome, italy
at tesori trattoria & bar, we're passionate about bringing the authentic ingredients and rich flavors of old-world italy to the contemporary chicago culinary scene, and we strive to create delicious, innovative blends of traditional recipes with modern food sensibilities. every dish that comes out of our kitchen is created with a precise blend of spices and ingredients, and handcrafted cocktails from our bar make the perfect companion to any meal. we never forget our italian roots – and few places have as big an influence on italian cuisine as rome.
eternal cuisine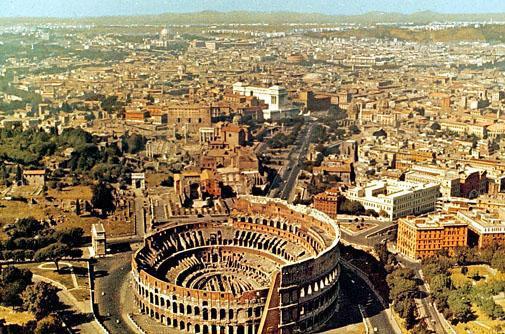 as the political and cultural center of italy for much of the past 2000 years, rome has a rich culinary history and has had a major influence on italian cuisine. traditional roman cuisine is based on a few seasonal ingredients from roman campagna, and dishes are generally prepared and cooked simply. vegetables play an important role, particularly peas, globe artichokes, and fava beans; while lamb and goat meat, alongside pecorino, romano, and ricotta cheeses, also feature heavily. both prosciutto fat and olive oil are commonplace as condiments, although olive oil is generally reserved for raw vegetables or, less commonly, as a frying oil.
a multicultural history
ancient roman cuisine borrowed heavy influences from ancient greek culture, prominently featuring the traditional mediterranean triad of barley, olive oil, and wine, but as the roman empire expanded, so did its culinary practices. as time went on, rome came to be a true gastronomical center, and when italy took the center of the cultural stage during the renaissance, it hosted some of the most talented chefs of the period. as time has passed, rome has continued its tradition as a center of high cuisine and distinctive flavor.
pasta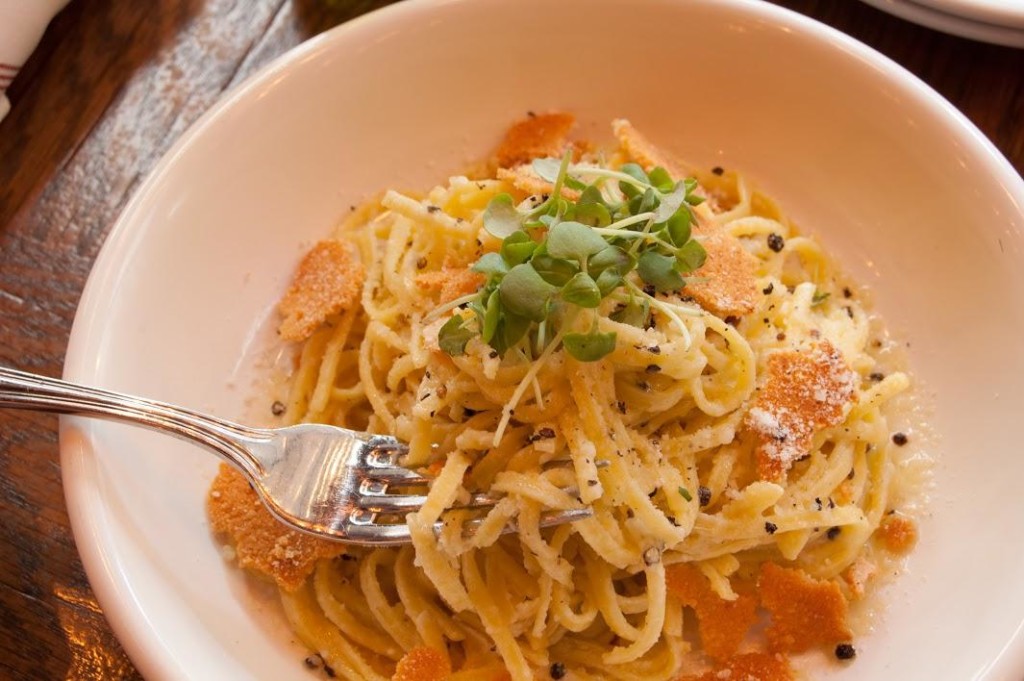 pasta, one of the staples of the roman diet, figures heavily into italian food at large. rome tends to favor spaghetti over other pastas, but as with almost any region of italy, pastas of all shapes and sizes can be found within the city walls.
at tesori, our pasta is crafted in a hands-on, house-made way with an authentic chitarra, a harp-shaped pasta cutting tool. watch our video to see our cooks in action.
rome's pastas prominently feature sauces like alfredo, carbonara, and cacio e pepe, while our bucatini alla matriciana provides another delicious sample of rome-influenced pasta.
bread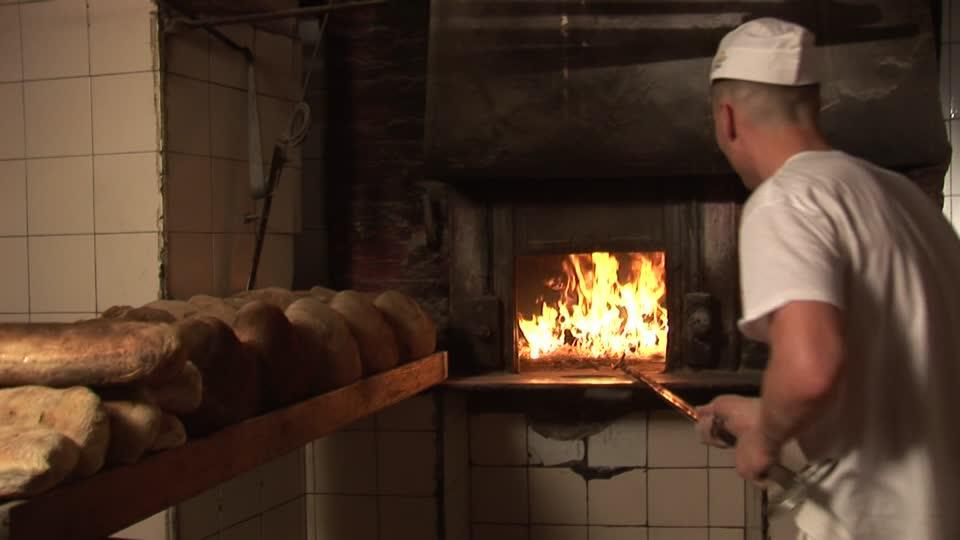 if you have the will to wake up and walk the streets of rome early enough – in this case around 4am – you'll be treated with a delightful sensation: the sensuous smell of baking bread. bread baking is a tradition that goes back millennia in the eternal city, and it is in everything from appetizers with bread with olive oil or bruschetta to main course pizzas. in the nearby town of genzano, a traditional pane di genzano, or bread from genzano, is still prepared in a traditional style in wood ovens that have been around for centuries.
wine
romans, like many italians, love their wine, and the warm climate surrounding the city has made it an excellent site for cultivating white wines. rome has become a center for white wines, and a chilled glass of frascati, one that has been produced in the roman countryside for almost two thousand years, on one of rome's narrow streets is a classic way to celebrate its viticulture.
contact your downtown chicago, il italian restaurant
reading about the flavors of italy is well and good – but you can't really understand them until you experience them. thankfully, we can help with that. at tesori, the simplicity and history of rome has a special place in our hearts, and if you'd like to taste the flavors of rome and italy for yourself, feel free to call us at 312-786-9911, reach out to us at our contact page, or use our easy online form to book a reservation. we can't wait to hear from you, and we look forward to helping you experience the legendary flavors of the eternal city!
read similar articles: emilia-romagna: home of prosciutto, parmigiano-reggiano, and nothern italian flavor
Rome source: http://www.ravingravens.com/.a/6a0133ecdf372a970b013485a2b6bf970c-popup
Pane di genzano source: http://24.nikon-bild.ru/panetiere-bakery.php