tuscan cuisine: hearty meals from simple ingredients
at tesori trattoria & bar, we strive to fuse authentic italian recipes and ingredients with modern culinary innovations, creating a new blend of authentic Italian cooking with a modern twist. our dishes use only the freshest ingredients and flavors of old-world Italy, and handcrafted cocktails from the tesori bar or authentic Italian wines from our extensive wine list make the perfect pairing for any meal. while we may often bundle italian food into one category, the truth is there isn't any single Italian culinary tradition – there are many regional traditions that each carry their own unique flavor and character. this month, we're highlighting tuscany: a region of bold flavors and simple – but delicious – food.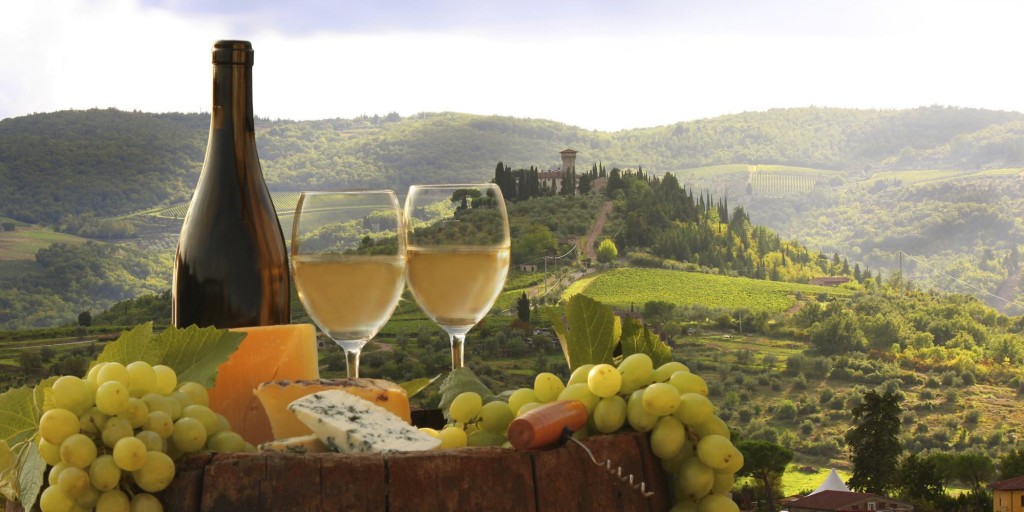 simply delicious
tuscan cuisine rests on the idea of cucina povera, which literally translates to "poor cooking": food that can be cooked easily and inexpensively in large amounts. while some might see that as a detriment, it's actually a distinctly enjoyable part of the cuisine, as the simplicity of the recipes allows the true flavors of the rich, fresh ingredients to shine through. tuscan cuisine prominently features beans, tomatoes, basil, olive oil, and meats.
mangiafagioli
tuscans are sometimes called mangiafagioli, which literally translates to bean eaters – and there's a reason for that! tuscan cuisine prominently features beans, particularly cannellini beans, cooked into soups, salads, pastas, or as a dish of their own. tuscans' use of beans is a perfect example of the cucina povera concept: they're simple to make, inexpensive, but when paired with the right ingredients, they're hearty and delicious.
tartufo
you may think we're talking about the dessert, but tartufo – truffles – are another thing tuscan cuisine is known for. both black and white varieties of truffles are exceptionally rare, and they grow in a few special places in the world. tuscany is truly blessed as a culinary region, because both black and white truffles grow there naturally. accordingly, you'll taste the earthy, musky flavors of truffles in everything from balsamic vinegar to pasta sauce.
vino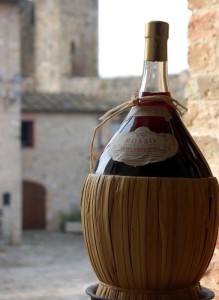 naturally, no tuscan meal is complete without wine: and tuscany has some of the best in the world. montalcino and montepulciano are renowned reds, while the well-known chianti is a versatile wine that pairs well with most tuscan dishes. If you're unsure what to go with, don't worry: tesori has an extensive wine list of authentic Italian wines, and your server will be more than happy to suggest a pairing.
traditional tuscan favorites
so what does a traditional tuscan meal look like? expect a generously-portioned meal filled with strong ingredients and bold flavors. to start, you might have an antipasto of cured meats or a crustini di fegato, which is a dish made from toasted slices of bread smeared with a chicken liver pate. next you might have a soup like zuppa di fagioli, which is bean soup, or ribollita, a deliciously hearty vegetable and bread soup. alternatively, you could opt for pasta with tagliatelle al tartufo, which brings the delicious flavors of truffles into a rich, luscious pasta dish.
for the main course, you'll taste the boldness of tuscan meats: a mixed meat platter, wine-braised rabbit, or the bistecca florentina, a mouth-watering t-bone steak that's so large it has to be cooked on its front, its back, and its side! finally, finish up with cantucci, a classic tuscan dessert that's a spin on what most people know as "biscotti." dip the cantucci into a glass of vin santo, sweet dessert wine, and you'll put the perfect ending on your classic tuscan meal – and chances are, you'll be quite full!
get a taste of tuscany at tesori
at tesori, both our panzanella and our tuscan kale salad are the perfect sample of tuscany's bold flavors. the panzanella combines heirloom tomato, avocado, red onion, arugula, ciabatta, and a lemon parsley vinaigrette to form a rich and delicious salad, while our tuscan kale fuses roasted cipollini and gorgonzola sauce with sliced red grapes and a tomato vinaigrette for a light and refreshing lunch.
contact your chicago italian restaurant near you
ready to taste the flavors of tuscany for yourself? feel free to call us at 312-786-9911 or make a reservation online using our opentable form. we look forward to hearing from you, and we hope to see you back at this blog for more details and information about the rich history of italian cuisine.
read similar articles: exploring the classic flavors of rome italy
Image 1: http://www.rocsgrp.com/assets/galleries/5681/original/o-TUSCANY-FOOD-facebook.jpg
image 2: https://www.flickr.com/photos/30291593@N00/2242746914